Islam World
NEWS
Nigerien President meets heads of Islamic organizations in Niger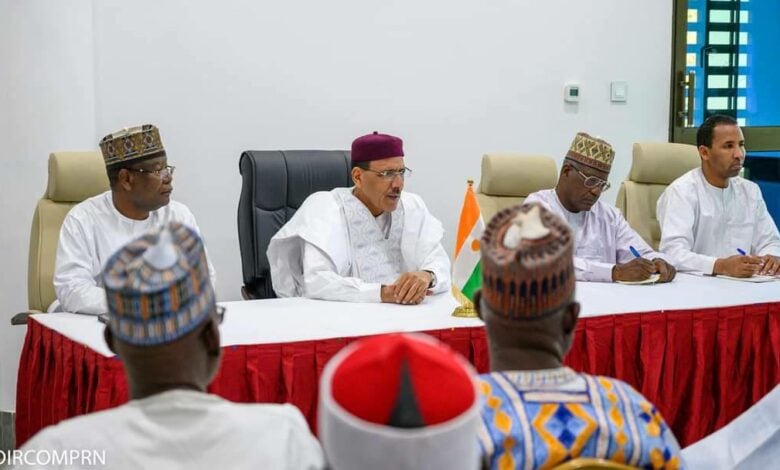 On the arrival of the month of mercy (Ramadan), the Nigerien President, Mohammed Bazoum, met with a scholarly delegation from Shia Organizations based in the Republic of Niger.
The scholarly delegation had presented a number of requests to the president including: to solve the problem of the Nigeria Hajj pilgrims and to reduce Hajj fees which have been increased dramatically.
They also requested the president to include Islamic education subject in the official curriculum as to prevent moral and education decline.
The scholars highlighted the important position of women within the society and the need to care for them and to maintain their dignity and chastity.
It is worth mentioning that officials of organizations affiliated to the Supreme Religious Authority, Grand Ayatollah Sayyed Sadiq Al-Husseini al-Shirazi, called on the Nigerien President to provide facilities to the Islamic organizations' actions as they can contribute greatly into the stability and unity of Niger.