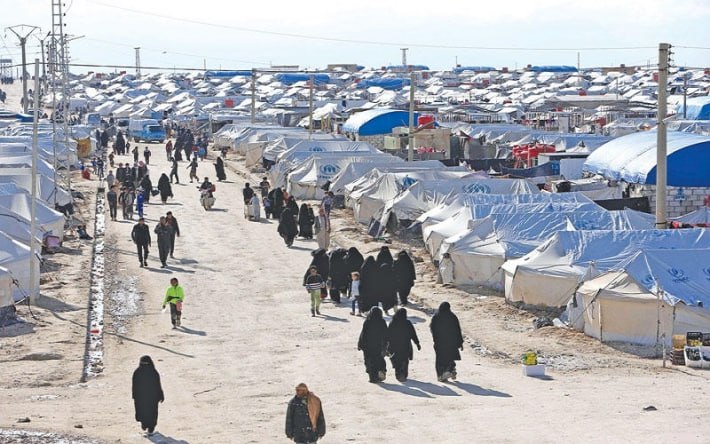 Iraqi officials and NGOs on Monday held a meeting to discuss resolving the issue of an Islamic State (ISIS) detention camp in northeast Syria which has become a "supreme security interest" for Baghdad, the foreign ministry announced.
The camp of al-Hol in northeast Syria's Hasaka province is home to over 50,000 suspects with links to ISIS.
The meeting included the ministry of foreign affairs, the national security advisor, and organizations in Iraq who discussed the vision of the Iraqi government regarding al-Hol camp in Syria, according to Iraqi foreign ministry spokesperson Ahmed al-Sahaf.
Sahaf reiterated calls on the international community to repatriate their nationals from the facility with the goal of closing it entirely.