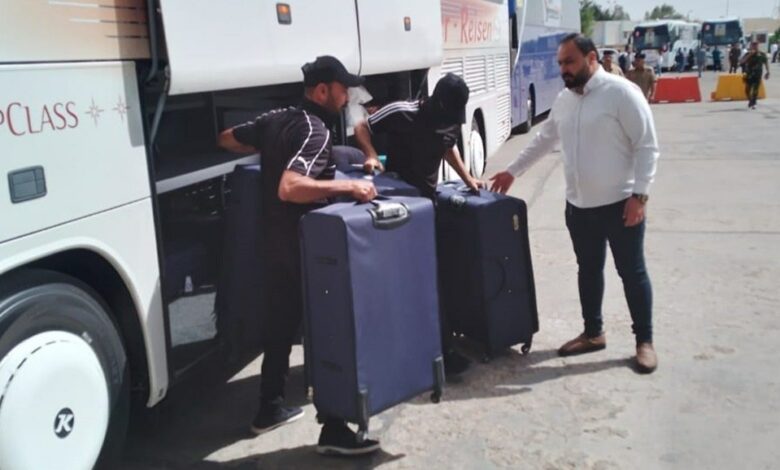 The Iraqi General Authority of Customs has announced the transportation of the first caravan of Hajj pilgrims to Saudi Arabia through Arar border crossing.
The Authority said, in a statement today Friday, that its employees work on facilitating legal procedures to expedite the process of their travel.
In this regard, the Hajj Committee has said that 1439 pilgrims, distributed in 60 buses, transported to Makkah through Arar border crossing.
The Ministry of Interior confirms that security plans and measures have been taken to secure the transportation process of the Hajj pilgrims.