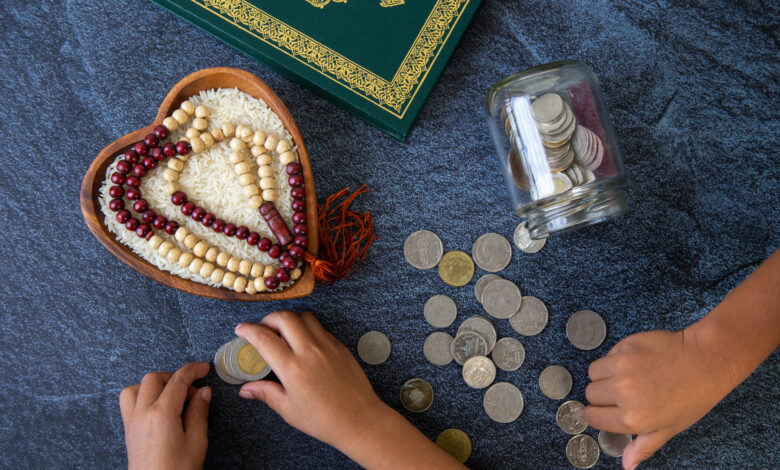 A new report by the London-based think tank, the Ayaan Institute, has revealed that British Muslims donate at least £1bn a year to charity, projected to reach £4bn by 2051.
The report, "Aiding the Ummah: Analysing the Muslim Humanitarian Charity Sector in the UK," says that British Muslim humanitarian charities raised £708m for causes in 2020, which combined with Muslim giving to UK charitable causes (including 2,752 mosques and prayer venues), means £1bn per year is given.
The research also found that: There were 1,026 Muslim charities with humanitarian objectives, run by 4,108 trustees, 4,509 employees and 10,127 volunteers; and also a 91% growth in the number of such Muslim charities in the last 20 years.
The report recommends ways for charities to become more strategic and effective. It suggests charities should diversify their projects but also be engaged in campaigning, advocacy and anti-Islamophobia work to help advance the lives of their beneficiaries, such as global refugees and displaced people.
"The information in this report shows just how seriously Muslim communities take their religious obligations to help the poor and needy around the world. It is in the divinely ordained rituals and obligations of Islam that we find the greatest expressions of Ummah solidarity.
The Islamic faith has provided us with the tools to provide for the welfare needs of the Ummah, whether states and politicians are working towards those goals or not."
Jahangir Mohammed, Director of the Ayaan Institute, added: "The Muslim charitable sector makes a valuable contribution to UK society, economy, the Muslim community and it helps countries around the world through aid and assistance. This work is driven by the Islamic faith and deserves more recognition."