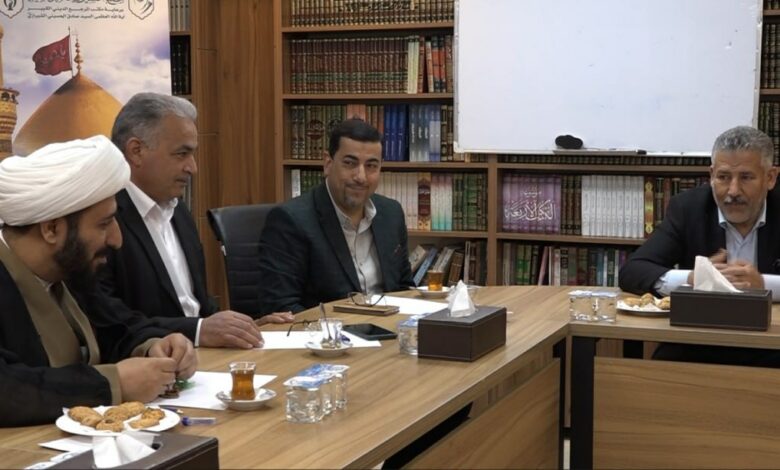 The first deputy of Holy Karbala Governor, Jassim Al-Fatlawi, has reiterated full support for 'Karbala Vision Project: 50 million pilgrims during Massive Arba'een Pilgrimage 2023″ launched by Misbah Al-Hussein Foundation for Relief and Development in Holy Karbala.
Al-Fatlawi's statement came during his participation in the meeting held by the Foundation, which was attended by the head of the Foundation and a number of officials and experts in the fields of architecture and construction.
In a statement to Shia Waves Agency, Al-Fatlawi said, "We were honored to have attended this meeting. We listened to elaborate discussions on the 'Karbala Vision Project' for the Arba'een Pilgrimage."
From his part, the Karbala Mayor Dr. Hussein al-Manqhushi said, "The 'Karbala Vision Project' will be a success by the sincere efforts of the faithful, especially his eminence, Sheikh Mustafa al-Muhammadi."
It should be mentioned that the project has been launched based on the directives of the Supreme Religious Authority, His Eminence Grand Ayatollah Sayyed Sadiq al-Husseini al-Shirazi.