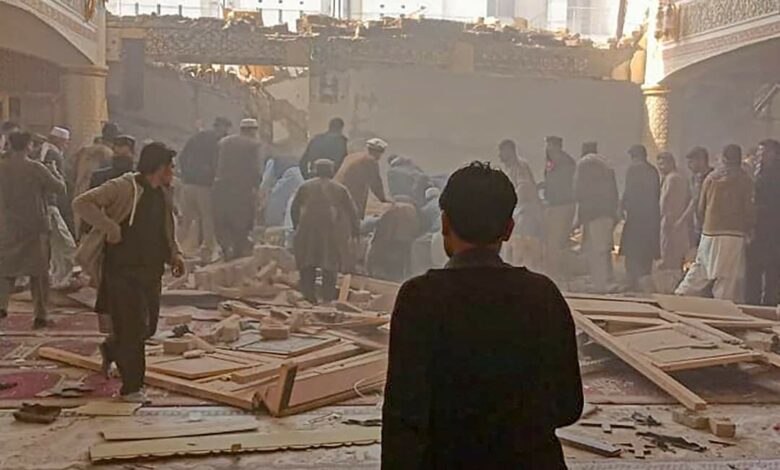 More than two dozen people have been martyred and about 150 others wounded in an explosion at a mosque in the northwestern Pakistani city of Peshawar, according to officials.
Muhammed Asim, Lady Reading Hospital spokesperson in Peshawar, told media outlets that at least 35 people were killed on Monday and more than 70 injured people were brought in for treatment.
Authorities said part of the building collapsed and that many people were feared to be trapped under the rubble.
Peshawar's police chief, Muhammad Ijaz Khan, said in a televised statement that the capacity of the main hall of the mosque was nearly 300 and it was "nearly full" at the time of the explosion.
The mosque is situated in Peshawar's Police Lines, which is part of city's red zone and has numerous important government installations including the Chief Minister House, Governor House, and Khyber Pakhtunkhwa provincial assembly building.
Pakistan has seen a surge in violence during the last year, with numerous attacks on law enforcement officials, particularly in the Khyber Pakhtunkhwa province as well as southern province of Balochistan.
It is reported that Tehreek-e-Taliban Pakistan has taken responsibility of the blast.