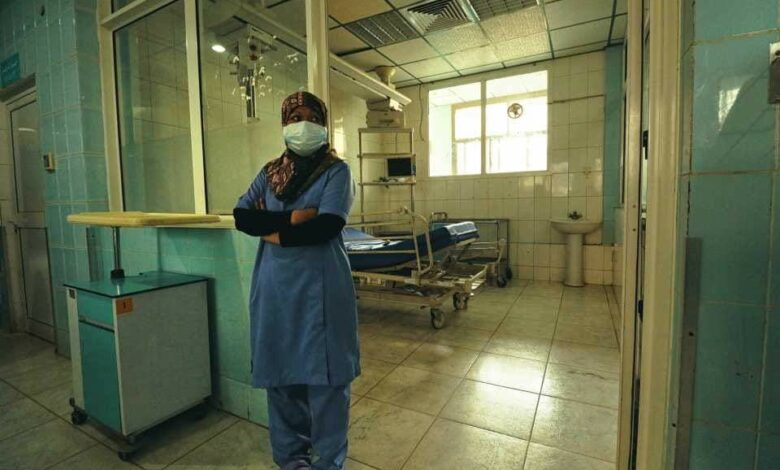 The ongoing war and military conflict in Yemen have left two-thirds of Yemen's 31.5 million people in acute need of humanitarian and health services, and nearly 13 million people require urgent humanitarian health care, the World Health Organization warned Friday.
Dr. Annette Heinzelmann, head the WHO's Yemen Health Emergency Team, said at a UN press conference that, "The country's fragile health system is severely overburdened and edging closer to collapse, while international donor funding is insufficient to avert further deterioration of the country's failing health services," indicating that, "540,000 Yemeni children under the age of five suffer severe acute malnutrition with high risks of death."
According to local and international reports, 46% of health facilities across the country are only partially functioning or entirely out of service due to staff shortages, funds, electricity, or medicines.
As of April 1, the Yemen Health Cluster – composed of 46 UN and non-governmental organizations – had received only $62 million – or 16% – of the $392 million needed to reach the 12.9 million most-vulnerable people with urgent and life-saving health assistance, the Anadolu Agency reported.
"Disease outbreaks – notably of measles, diphtheria, dengue, cholera, and polio – are accelerating Yemen's deepening health crisis," said the UN doctor, confirming that, "Mass displacements, overburdened health facilities, disruptions of water and sanitation networks, and low immunization coverage are triggering and spreading these disease outbreaks."