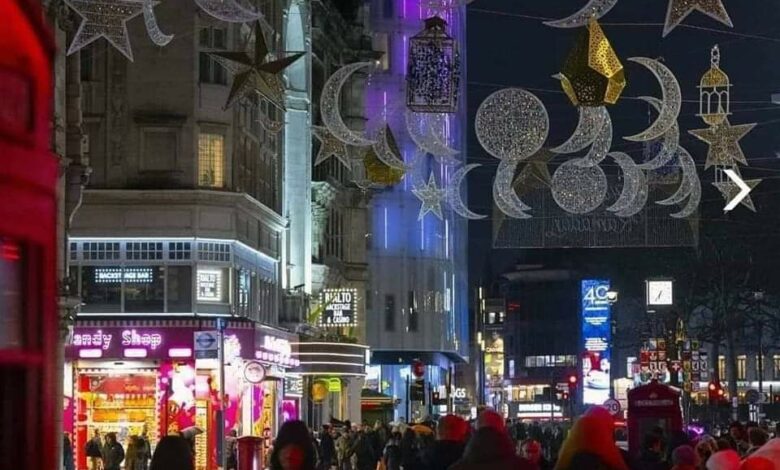 For the first time ever, Central London's iconic West End has been decorated to mark the holy Islamic month of Ramadan, which is expected to commence on Wednesday, pending sighting of the new moon, Middle East Monitor reported.
London's Coventry Street, which connects two of the city's busiest squares – Piccadilly and Leicester Square has been illuminated with the message "Happy Ramadan" along with lights depicting crescent moons and stars and traditional lanterns known as fanoos which are commonly used to decorate streets across the Middle East for the fasting month.
The West End is already a popular shopping and tourist destination and during Ramadan it isn't uncommon for surge in wealthy Gulf tourists during the fasting month, which has been referred to by the British media as the "Ramadan Rush".
London also has the highest concentration of Muslims, with 15 per cent of Londoners describing themselves as Muslim.