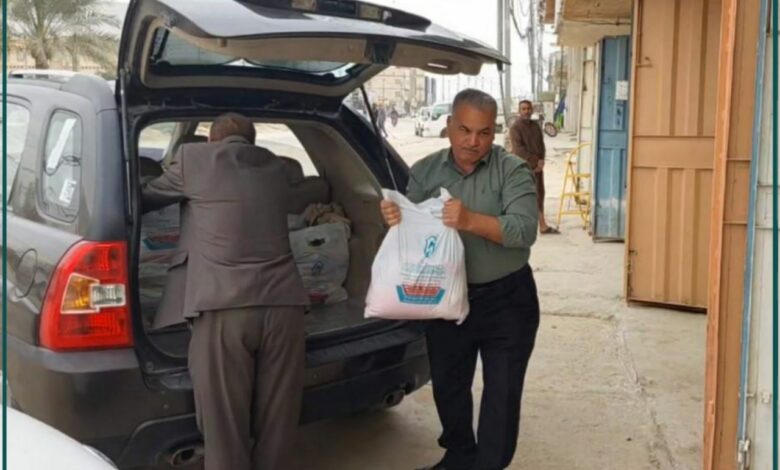 Coinciding with the anniversary of the birth of Imam al-Mahdi, may Allah Hasten his honorable reappearance, the Misbah Al-Hussein Foundation for Relief and Development, affiliated to the office of Grand Ayatollah Shirazi, distributed food baskets, school bags and stationery, to orphan and needy families.
This humanitarian activity was carried out in cooperation with mayors of the districts where the campaign was launched.
The beneficiary families extended their thanks and appreciation to Grand Ayatollah Shirazi for encouraging such activities, and they also thanked the Foundation, its officials and employees.
It is worth mentioning that Mesbah al-Hussein Foundation, based in Holy Karbala, frequently carries such campaigns in this holy city and in other Iraqi cities, as well as in other countries.