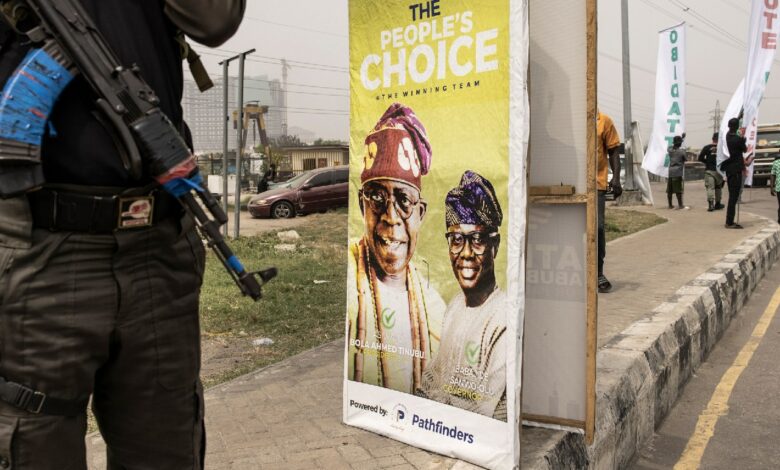 At least eight Nigerian police officers have been killed in separate attacks by suspected rebels in the country's southeast just days ahead of presidential elections.
Four officers were killed in an attack on a police station in Anambra state on Monday, local police spokesperson Tochukwu Ikenga said, while authorities are searching for suspects in the killing of four other police officers in two separate attacks over the weekend.
Police have blamed the attacks on a rebel group known as the Indigenous People of Biafra (IPOB), which is fighting for the independence of the ethnic Igbo people in southeast Nigeria.
The IPOB and its armed wing, the Eastern Security Network, have denied responsibility for the frequent attacks in the region.
Nigeria faces multiple security threats, including separate armed groups fighting for different causes in the southeast and northeast and kidnapping gangs involved in criminality in the northwest.