NEWS
The Commission on Human Rights visits Misbah al-Hussein Foundation in Karbala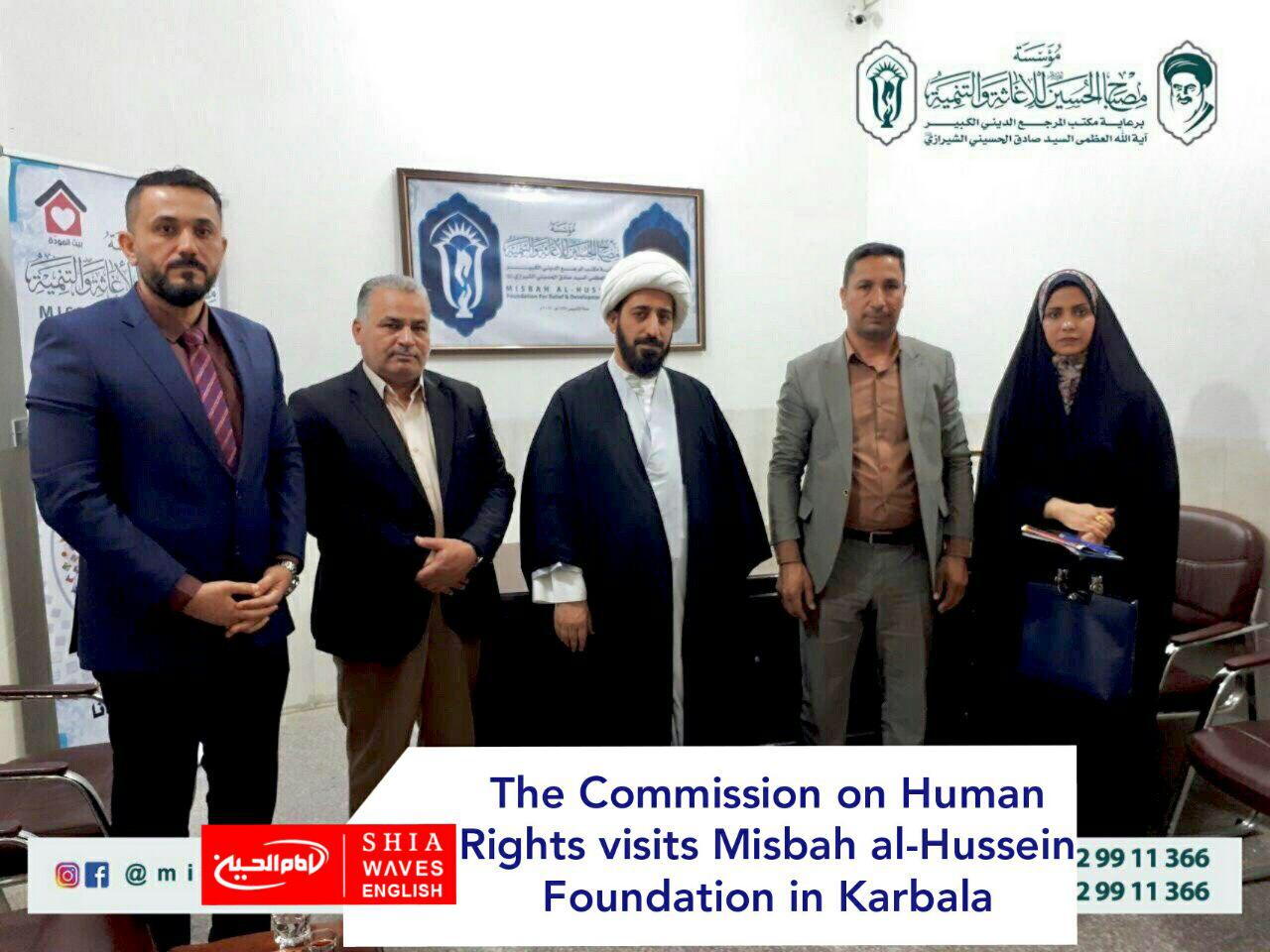 A delegation from the Commission on Human Rights visited the holy Karbala office of Misbah al-Hussein, peace be upon him, Foundation for
A delegation from the Commission on Human Rights visited the holy Karbala office of Misbah al-Hussein, peace be upon him, Foundation for Relief and Development, which works under the auspices of the Supreme Religious Authority Grand Ayatollah Sayyed Sadiq al-Husseini al-Shirazi.
The delegation included the Commissioner Professor Majed al-Masoudi and a number of members of the Commission, where they met the President of the Foundation Sheikh Mustafa Al-Muhammadi.
During the meeting, they discussed the mechanisms of the humanitarian and charitable work, and emphasized the need for joint cooperation to serve the Iraqi people in general and Karbala in particular, while the UNHCR delegation expressed its desire for activate cooperation in the near future.