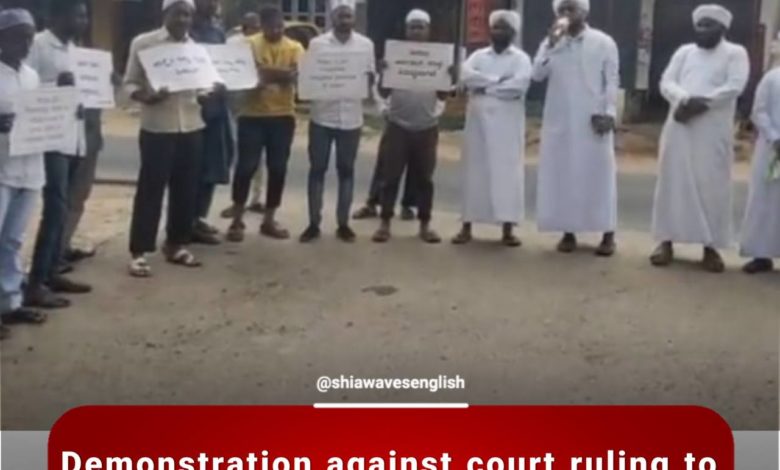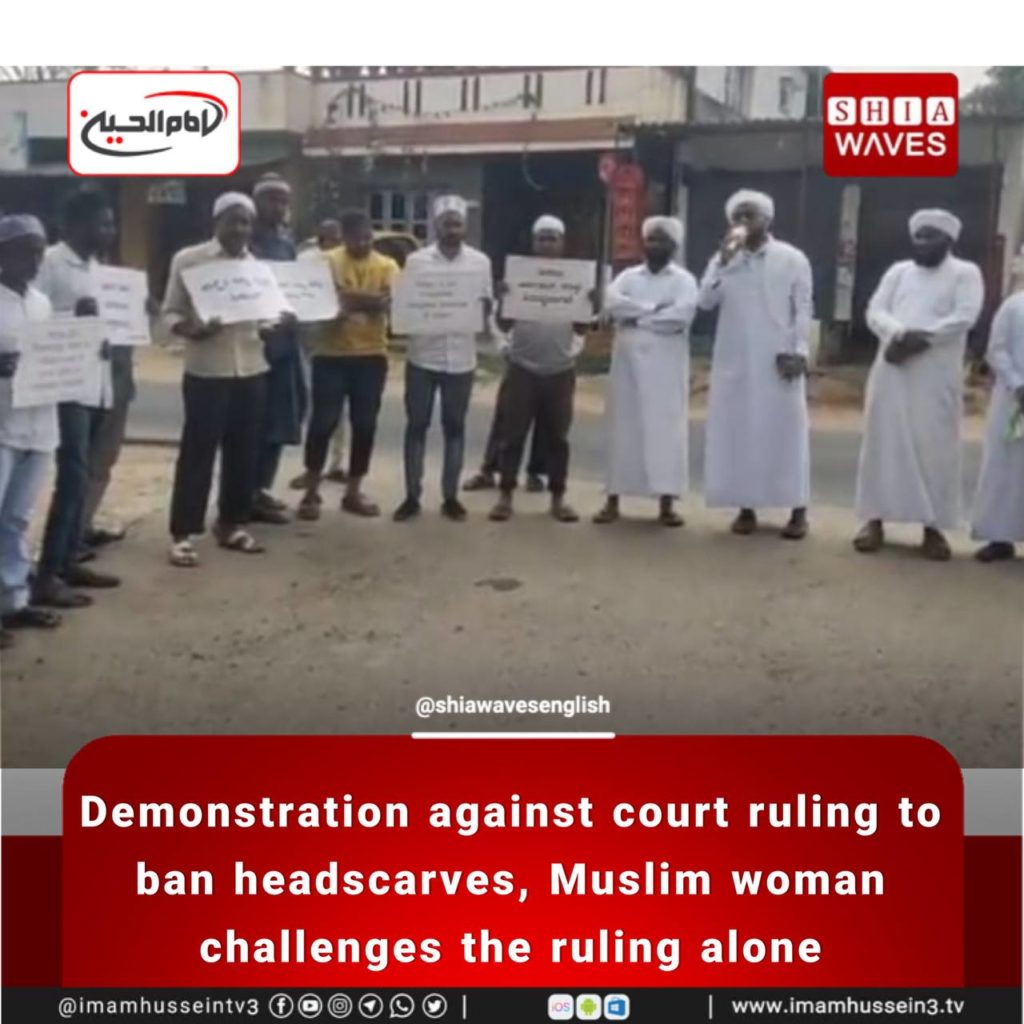 Muslim activists organized a protest in the city of Chikamagaluru in the southern Indian state of Karnataka, to protest against the decision to ban headscarves in state schools.
After weeks of protests in state schools and its streets, the state Supreme Court decided to ban Muslim women from wearing the headscarf in schools.
The head of the state court (Ritu Raj Awasti) said that the ruling, which was issued last Tuesday, came in response to four judicial questions raised by lawyers, demanding that the veil be considered part of the religious and personal rights and freedoms guaranteed by the Constitution of India.
But the court rejected that petition, deeming it devoid of merits, and affirmed the binding decision to wear an official uniform without wearing the hijab. The court also refused to conduct a disciplinary investigation against schools that banned the hijab.
In conjunction with the court's decision, Indian social media platforms circulated a video clip of a Muslim woman standing alone to demonstrate against the court's decision to uphold the ban on headscarves in state schools.
The incident took place in the city Davanger, and a woman named Yasmin Bano appeared in the video, standing in the middle of a public street, wearing her niqab, and carrying her little girl in her arms.
Dozens of people stood around Yasmin trying to convince her to stop protesting. The video also showed members of the Indian police trying to dissuade her from what she was doing; However, she refused to comply with their demands and continued to demonstrate.
Activist Amina Kawthar said, "Yasmine Bano. That's her name, remember it. Look at her courage! She has a baby girl on her arm and has taken to the streets alone to demand her right to her hijab. This is the Muslim woman for us, salute to you sister for your courage while we are in this together."
It is reported that the hijab crisis in Karnataka started 3 months ago in a secondary school in Udbe in Karnataka, when a number of schools began implementing the ban.
Muslims constitute about 13% of the population of Karnataka, while the percentage of Hindus is about 84% in the state located on the southwestern coast of India, overlooking the Arabian Sea.