Islam World
NEWS
Sana'a: Protest condemning the continued detention of ships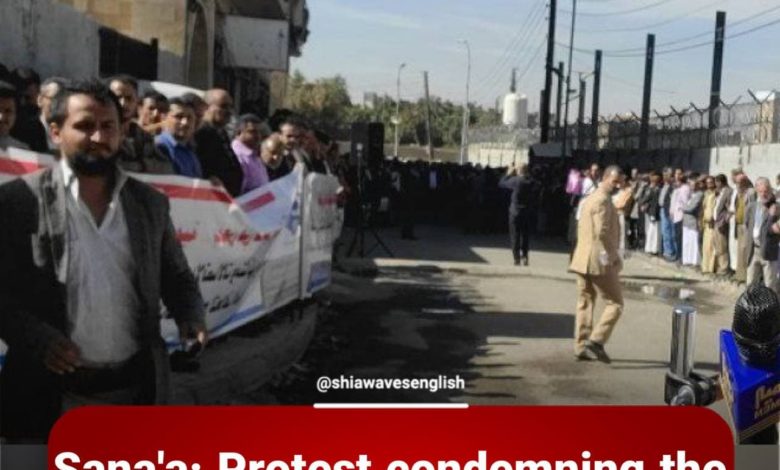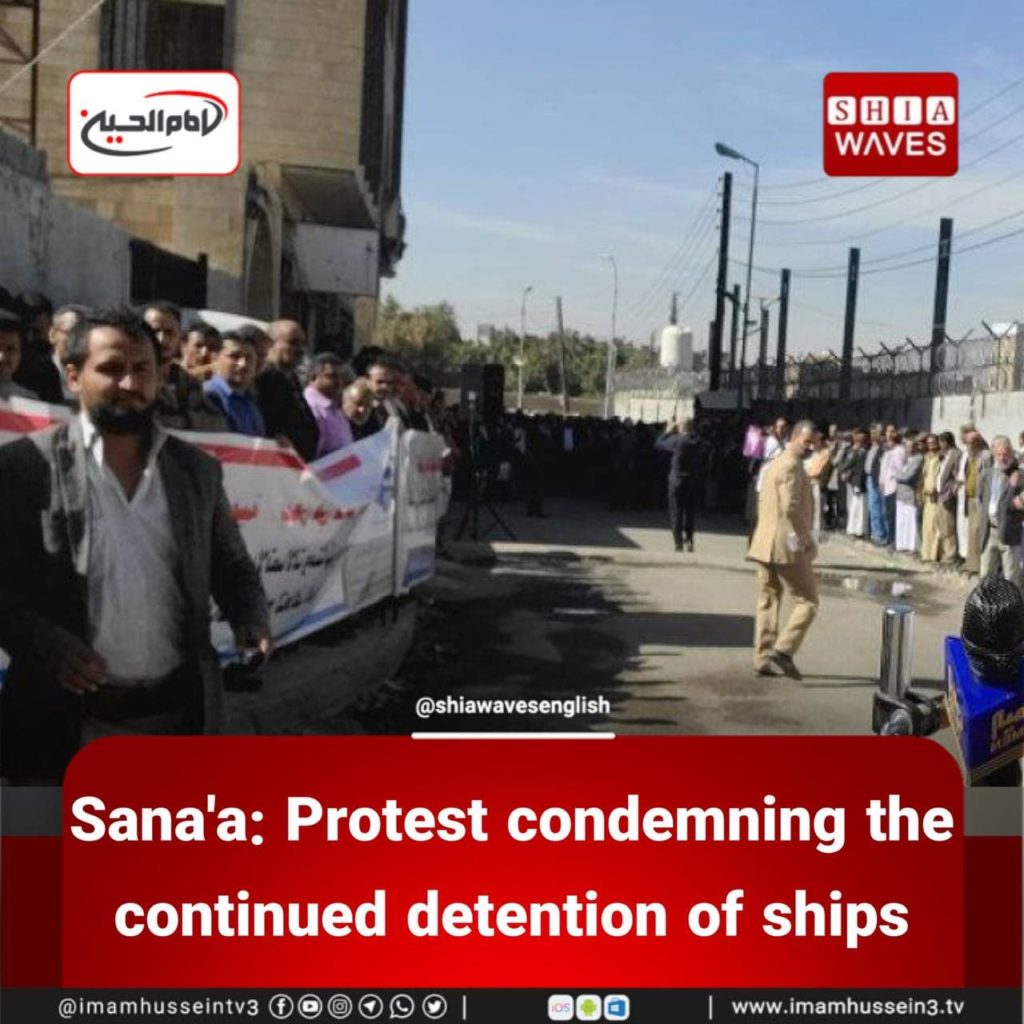 ---
Yesterday, employees of the telecommunications and postal sector companies organized a protest sit-in in front of the United Nations office in Sana'a, denouncing the Saudi coalition's continued detention of oil derivatives ships.
In the sit-in, a statement by the telecommunications and postal sector companies stated that it is facing a severe shortage of oil derivatives due to the intransigence of the Saudi coalition, noting that the continued detention of oil derivatives ships portends an imminent interruption of communications and internet services for millions of civilians and the impact of the basic service sectors.
A statement issued by the stand condemned the coalition's continued targeting of facilities and civil communications towers, pointing out that the siege is a war crime against all Yemeni people and a flagrant violation of all international laws and human rights covenants.
The statement held the coalition countries fully responsible for all the bombing and destruction of the infrastructure of networks, towers, centrals, stations, post offices and their service offices, stressing that the coalition countries bear full legal responsibility as a result of the piracy of oil derivatives ships and preventing the arrival of their supplies necessary for the operation and continuation of communications services.
The statement called on organizations, the international community, unions and humanitarian and human rights bodies, to assume their legal, humanitarian and moral responsibility.