NEWS
Religious Authority
Canada: Celebrations on the birth anniversary of the Prophet and Imam al-Sadiq at the Imam Shirazi International Center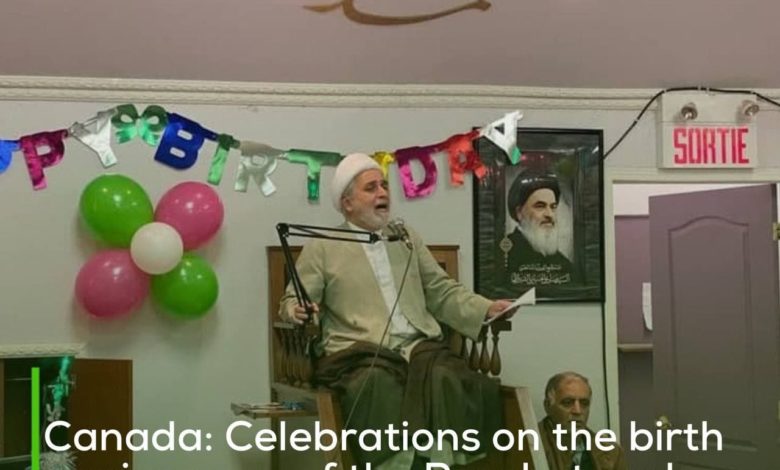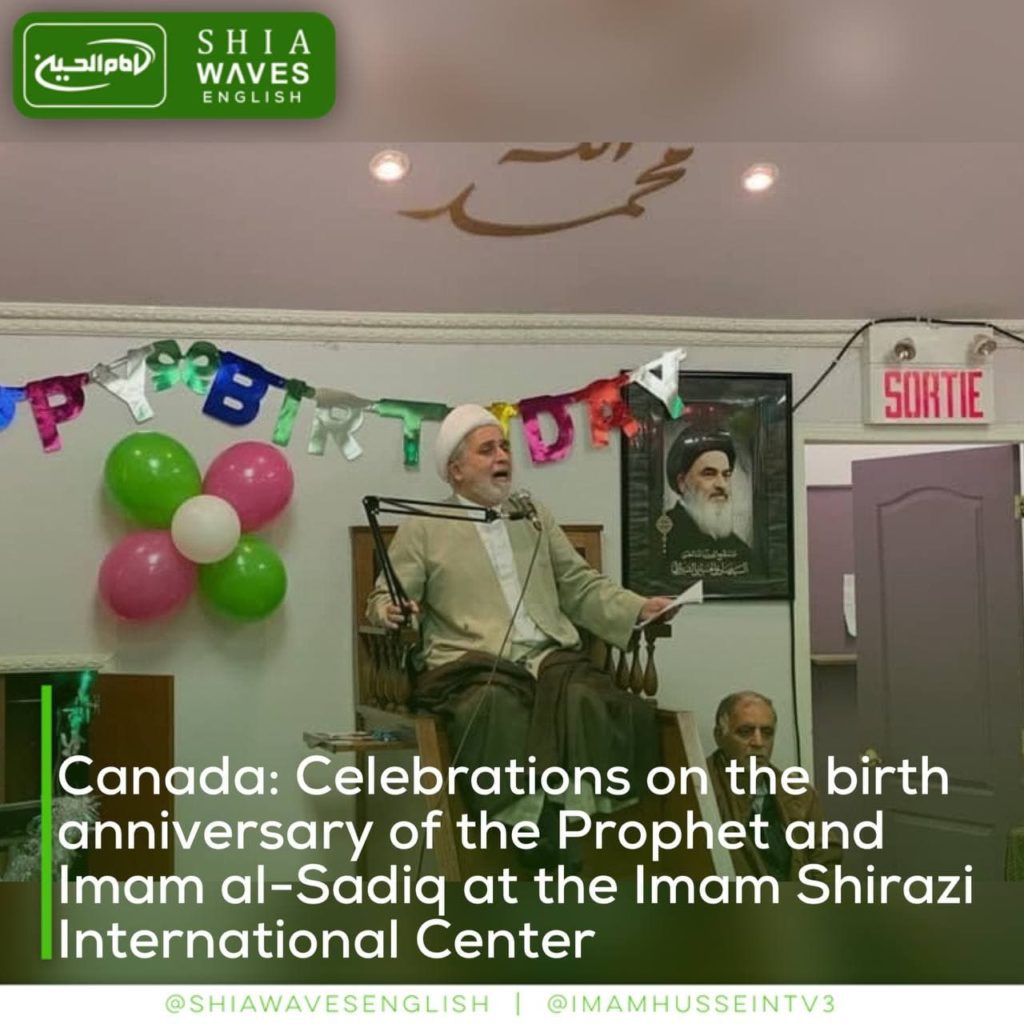 ---
The Imam Shirazi International Center, affiliated with the Shirazi Religious Authority in the Canadian city of Montreal, held a joyous celebration on the birth anniversary of the Prophet and Imam al-Sadiq, peace be upon them.
The celebration was attended by a group of Ahlulbayt followers and began with the Maghrib congregational prayers, followed by a recitation of verses from the Holy Quran, then a lecture delivered by the center's official, Sheikh Saleh Sibaway.
Followers of the Ahlulbayt, peace be upon them, in various Islamic and non-Islamic countries hold various events to commemorate the birth of the greatest Prophet, peace be upon him and his progeny, and the birth of his grandson, Imam al-Sadiq, peace be upon him.