Islam World
NEWS
Pakistan
Delegation of scholars discusses with the military official of Karachi the preparation for the revival of the month of Muharram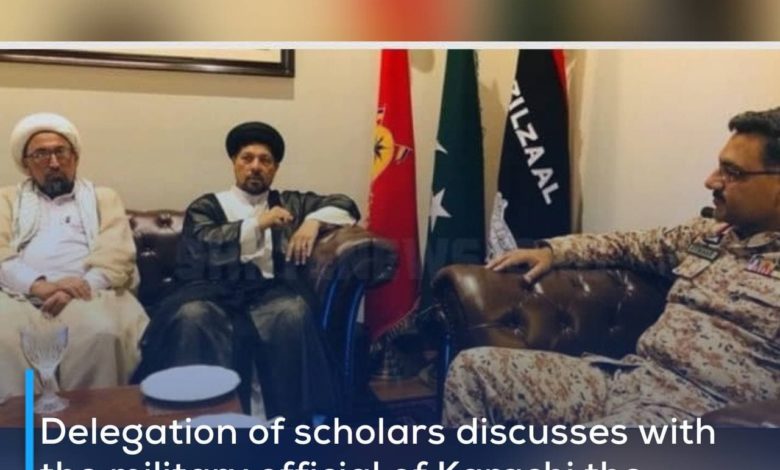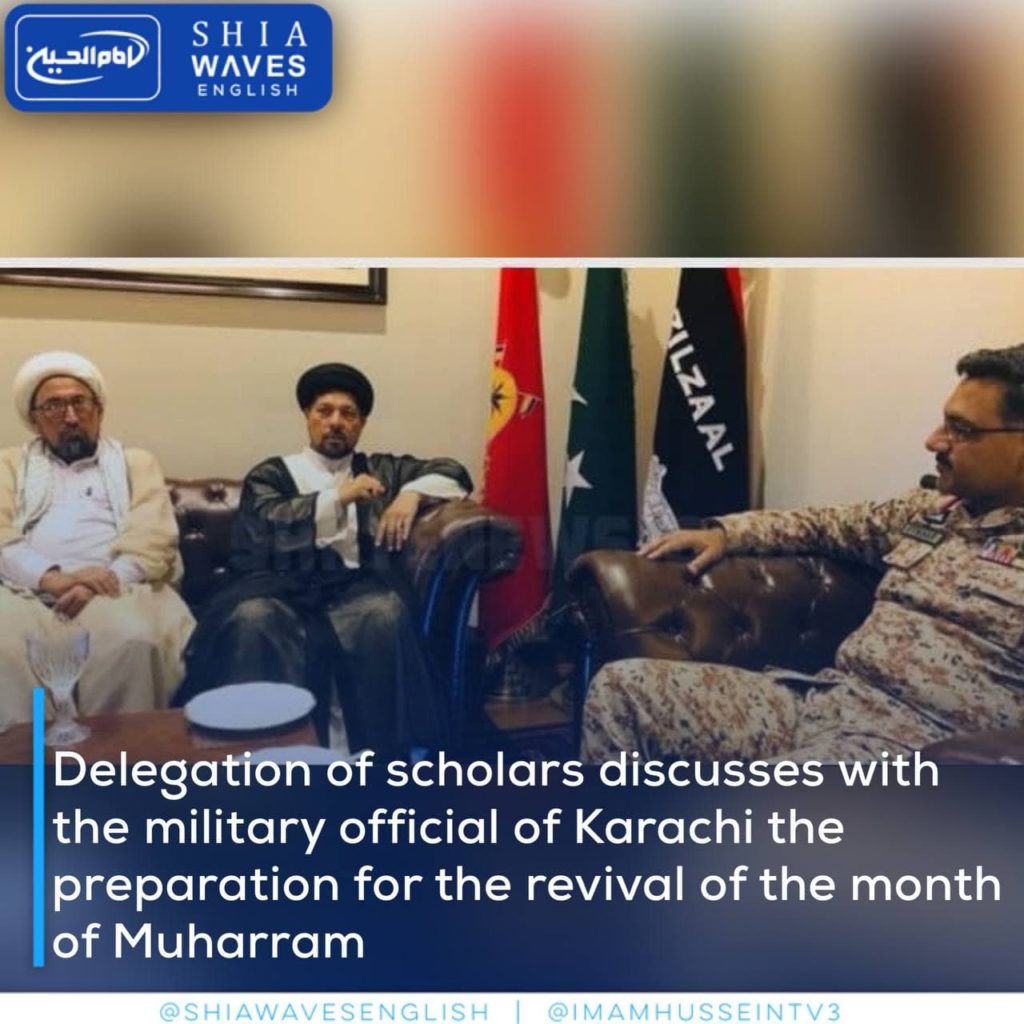 ---
A delegation of scholars from Karachi, the capital of Sindh province in Pakistan, met with the military official of the city, Major General Iftikhar Hassan, at the military headquarters.
The delegation discussed many issues including security preparations to protect the mourning rituals during the coming month of Muharram.
According to a press release, "Shia scholars discussed the security situation in the region, as well as security preparations to commemorate the martyrdom of Imam Hussein, peace be upon him, during the upcoming Muharram."
The statement added that "the visit also witnessed a discussion of other issues related to peace and harmony among the people of the region."
On this occasion, religious scholars praised the security efforts made in the city, as well as the sacrifices of the people in order to establish peace.