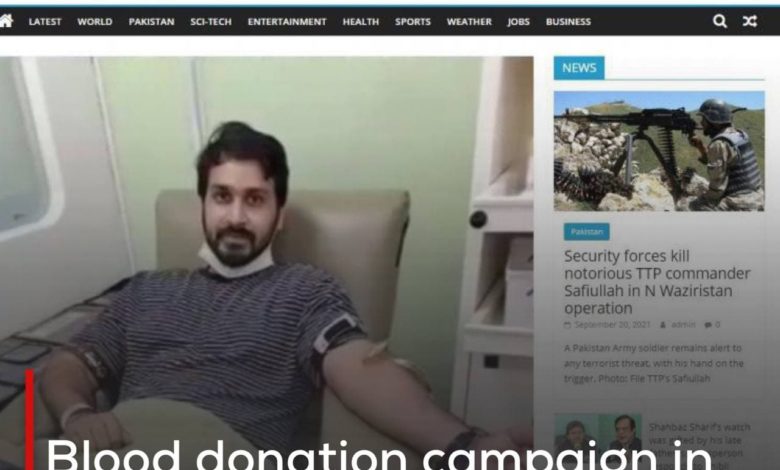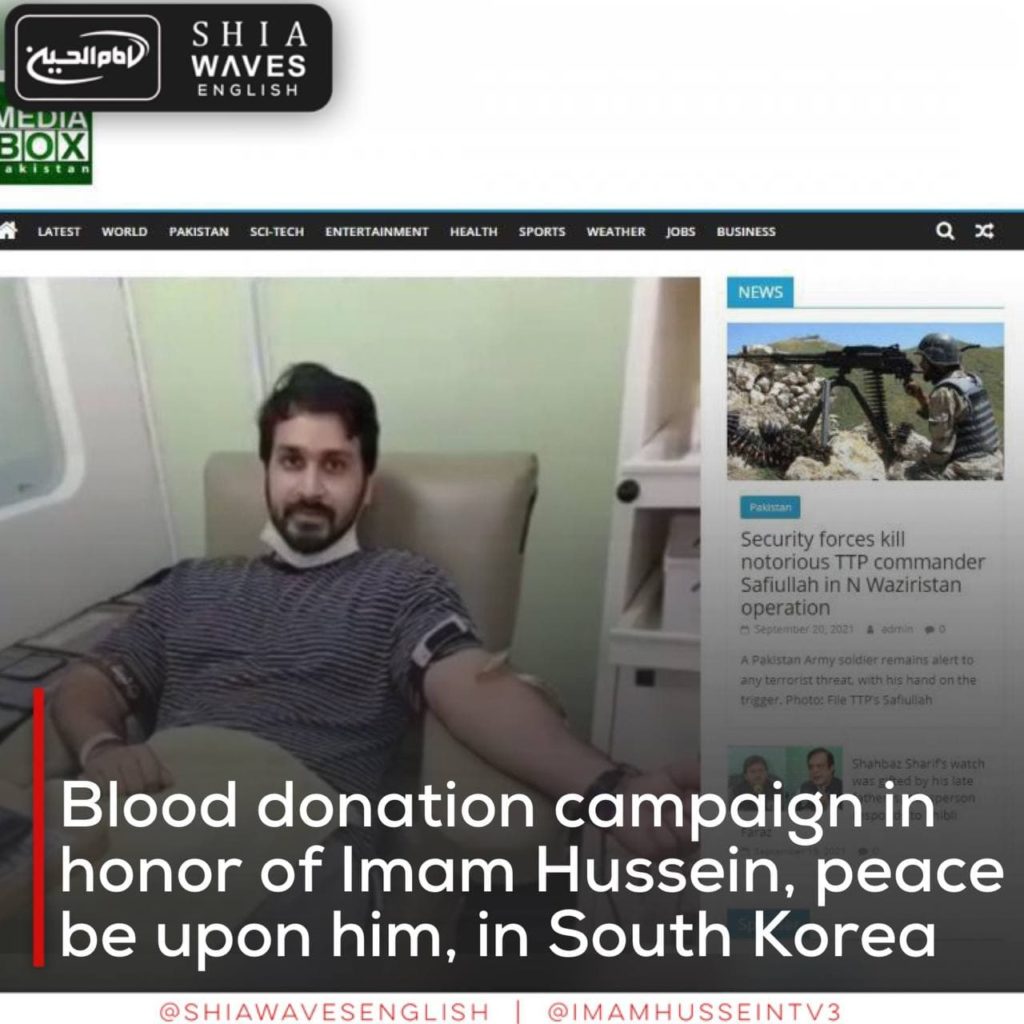 ---
The Pakistani News Box site reported that a number of believers in the Republic of South Korea held a blood donation campaign to commemorate the martyrs of the painful Karbala incident.
In a special report, the agency said that, as in previous years, the followers of Ahlulbayt, peace be upon them, held a blood donation campaign in the South Korean capital, Seoul, in commemoration of what it described as the largest sacrifice ever made by Imam Hussein, his family and his companions, peace be upon them all, on the land of Karbala in the year 61 A.H.
It is noteworthy that many cities around the world have witnessed, over the past years, similar donation campaigns for believers of all races, ages and sects prior to the holy month of Muharram.