Afghanistan
Islam World
NEWS
Afghanistan: The Office of Grand Ayatollah Shirazi in Kabul revives the rituals of Imam Hussein in the holy month of Muharram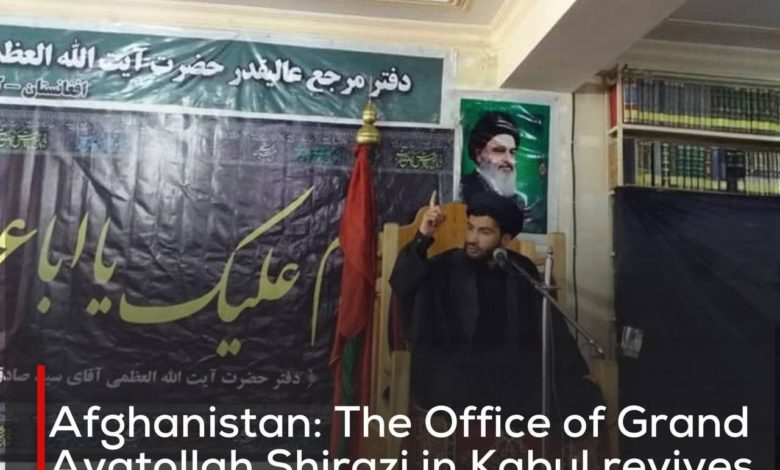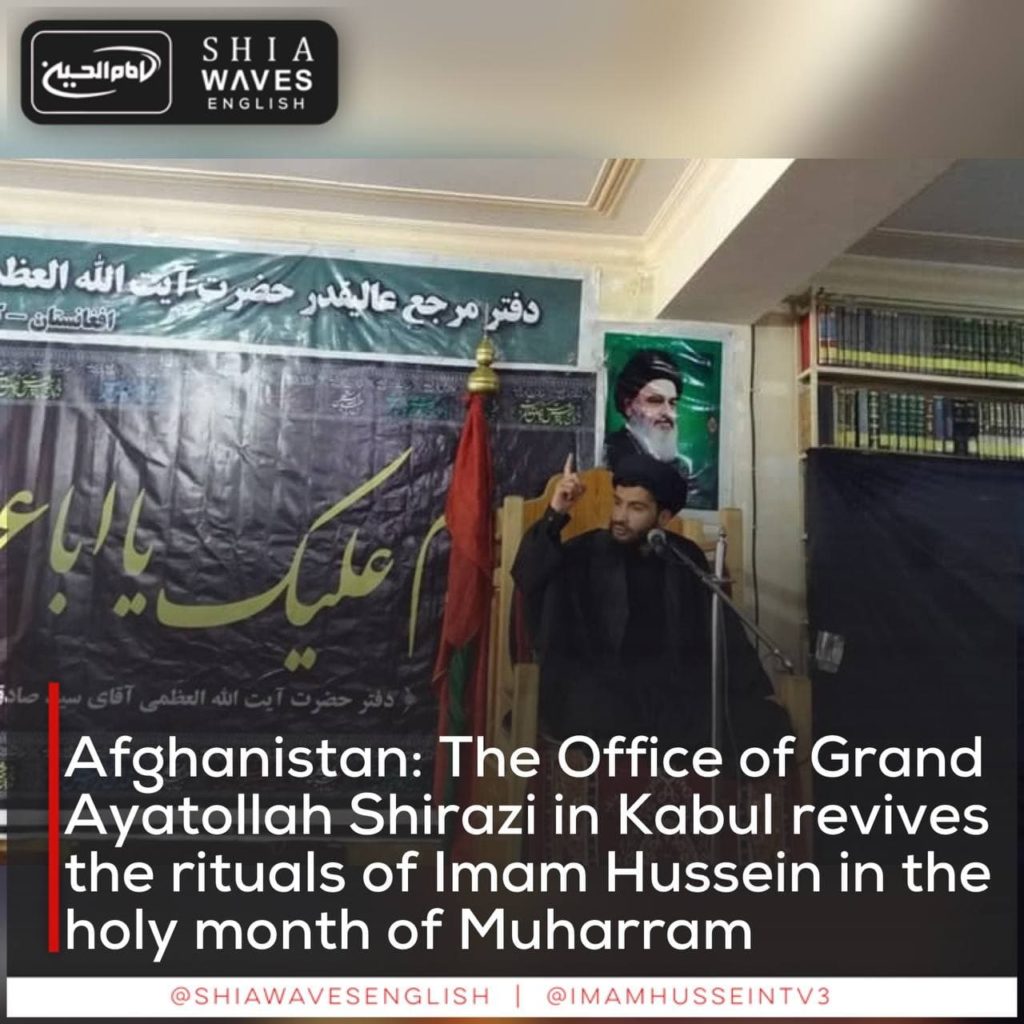 ---
The Office of the Supreme Religious Authority, Grand Ayatollah Sayyed Sadiq al-Husseini al-Shirazi in the Afghan capital Kabul, is reviving the holy rituals of Imam Hussein, peace be upon him, at its headquarters in the city.
The office began to hold mourning ceremonies from Monday, corresponding to the last day of the month of Dhul-Hijjah (1442), in the presence of scholars, and general followers of Ahlulbayt, peace be upon them.
Sayyed Ali Hassan al-Hussaini delivered a lecture in which he spoke about the importance of supporting our master, Imam al-Hussein, peace be upon him, and his blessed rituals.
The ceremonies also witness the recitation of the honorable Ziyarat Ashura.
The ceremonies will continue in the office of the Shirazi Authority in Kabul until the tenth day of Muharram.