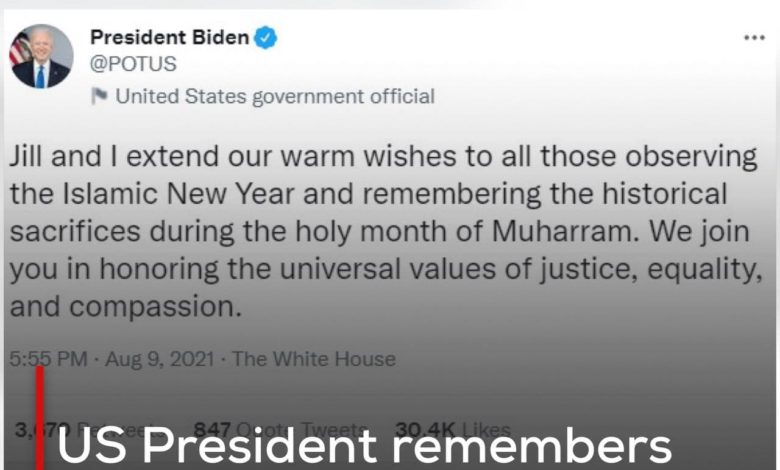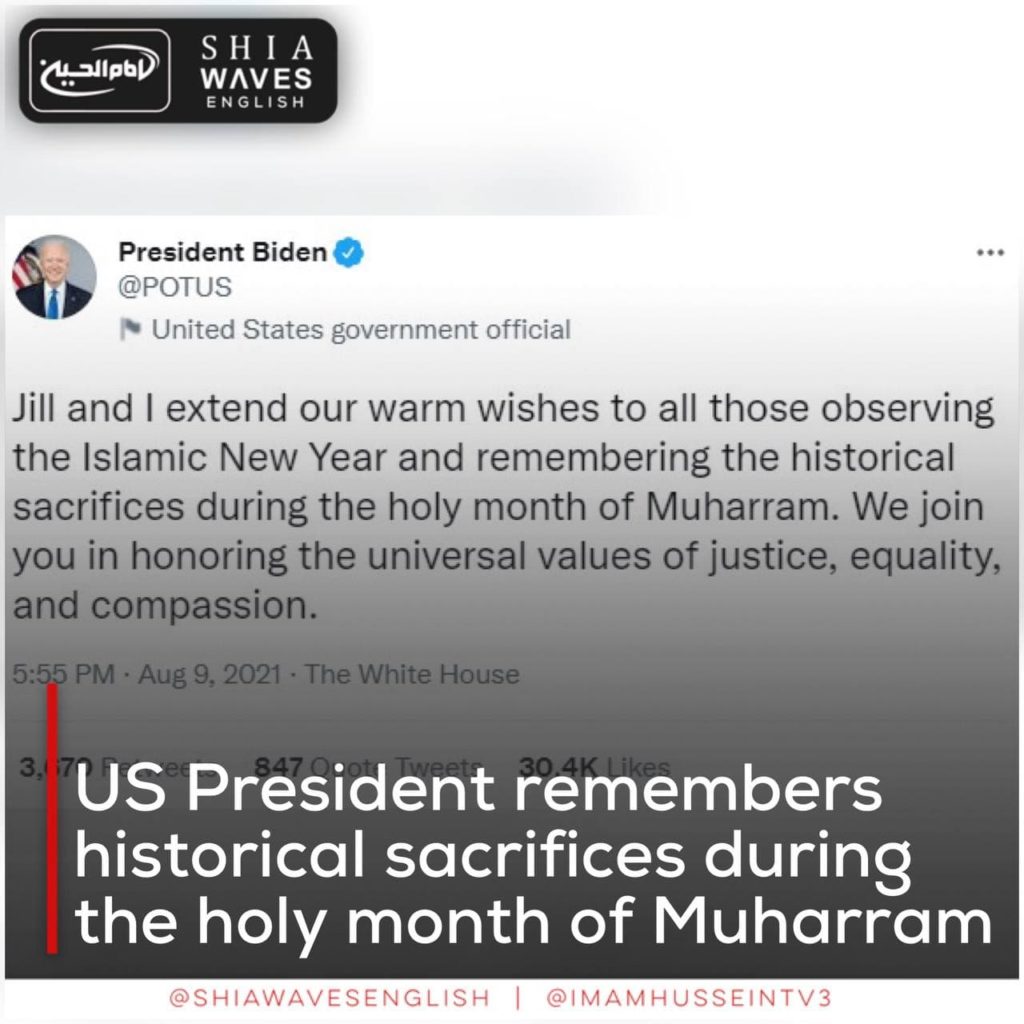 ---
US President Joe Biden tweeted on the advent of the holy month of Muharram.
The US President tweeted on his official Twitter account, "Jill and I extend our warm wishes to all those remembering the historical sacrifices during the holy month of Muharram. We join you in honoring the universal values of justice, equality, and compassion."
The tweet has received tens of thousands of likes and interactions by Muslims and non-Muslims worldwide.