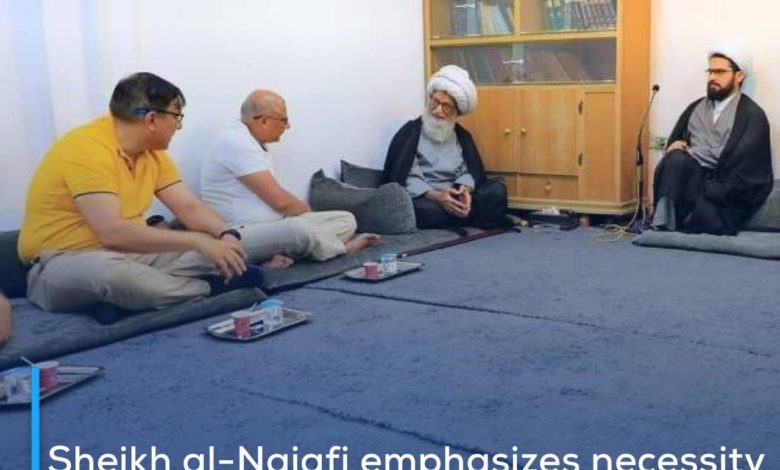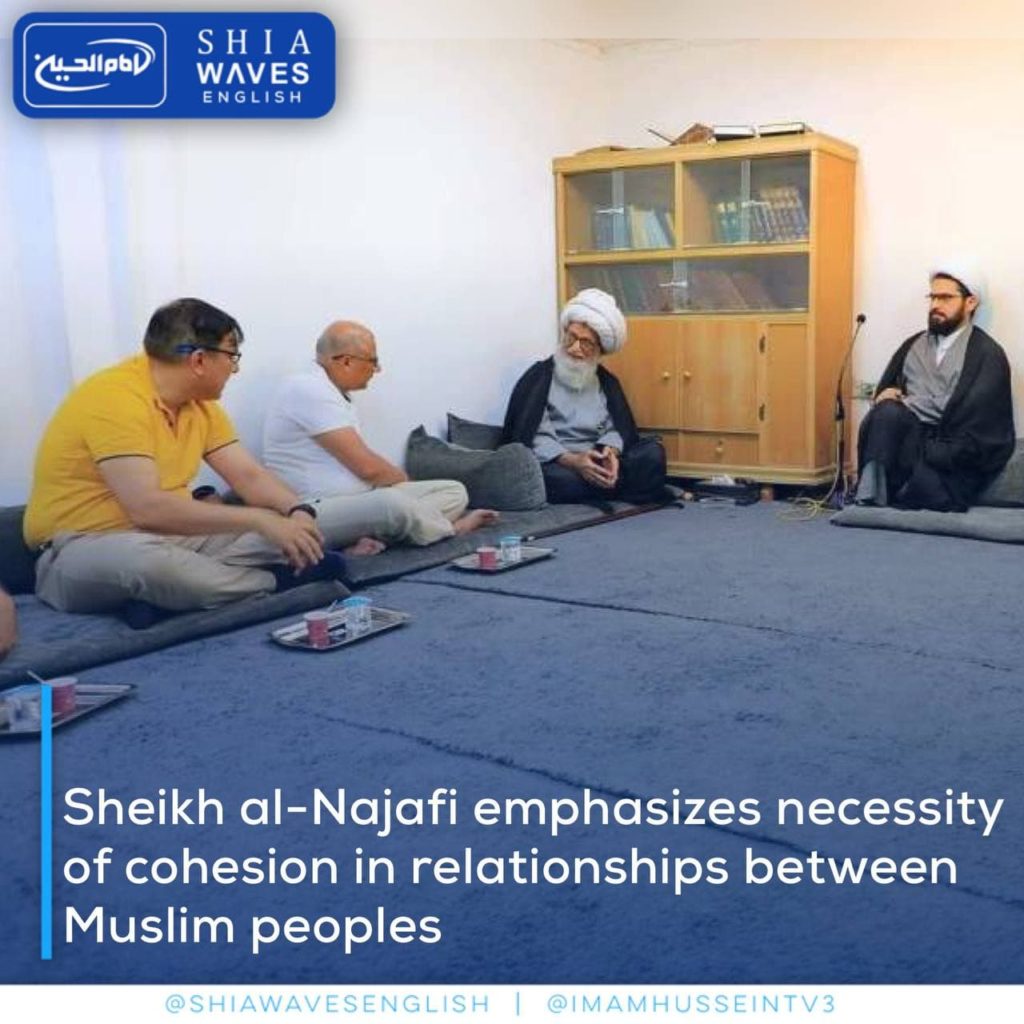 ---
The Islamic religious authority, Grand Ayatollah Sheikh Bashir al-Najafi, received in his central office a delegation from the State of Pakistan, where His Eminence presented recommendations and important directives.
His Eminence emphasized the importance and status of the holy city of Najaf in particular and Iraq in general, pointing to the importance of the believers coming from all over the world being inspired by the status of the holy shrines, due to the holiness of those buried there.
The Grand Ayatollah pointed out the importance of the believers' cohesion among themselves, and the necessity of the cohesion of the relationships between Muslim peoples.
The delegation extended its deep thanks and gratitude for His Eminence's blessed fatherly advice and directives.