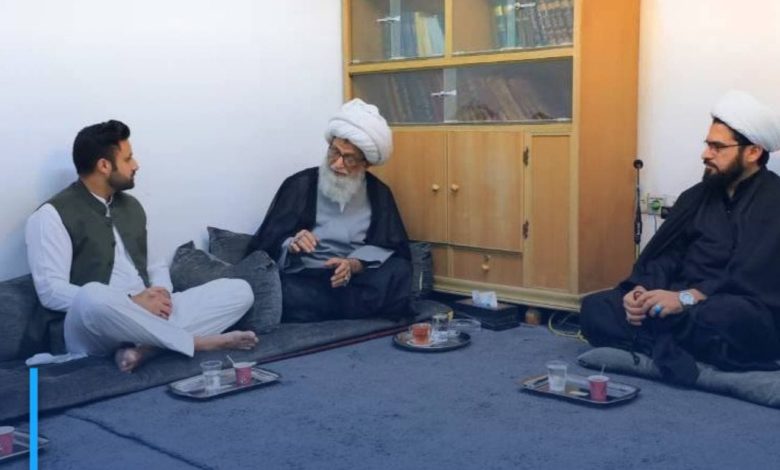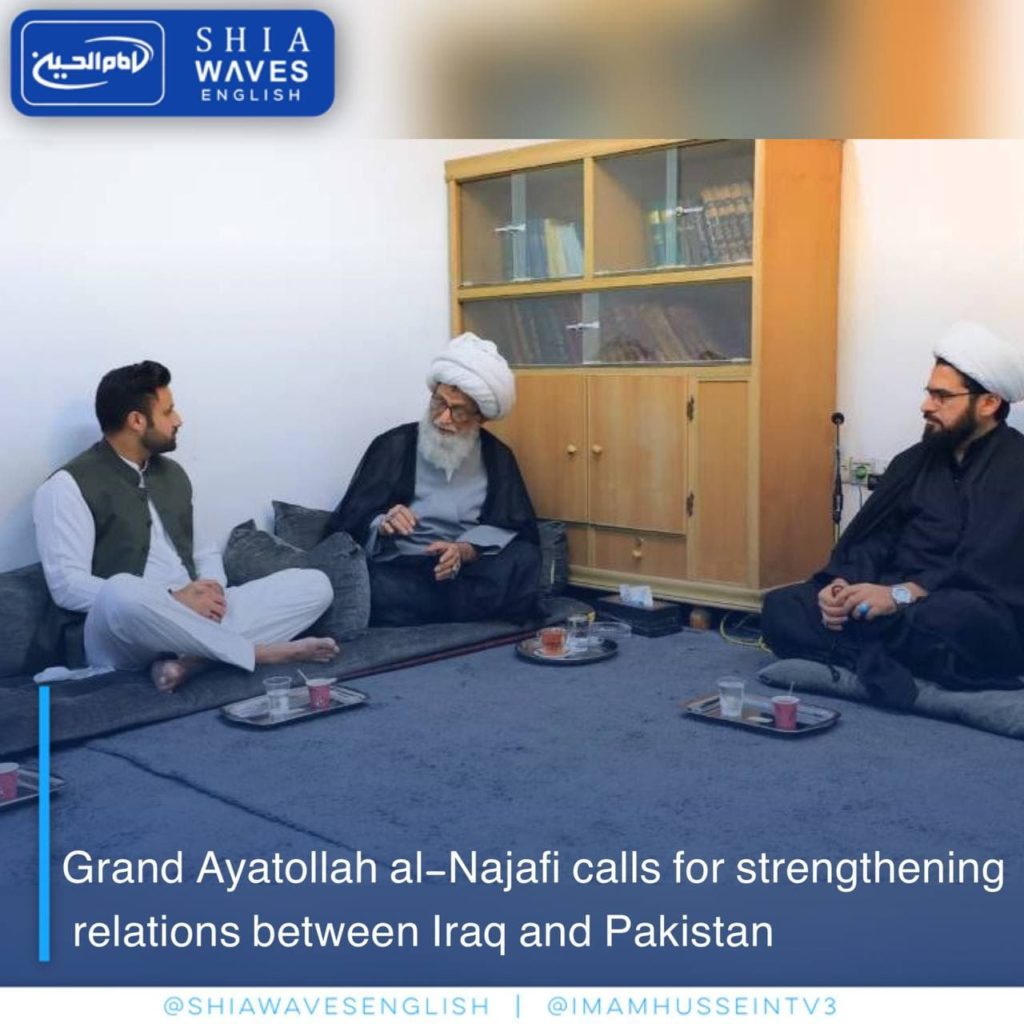 ---
The religious authority, His Eminence Grand Ayatollah Sheikh Bashir al-Najafi, stressed the need to strengthen relations between the Iraqi and Pakistani states to achieve the interests of the two countries and peoples.
During his meeting with the former advisor to the Pakistani Prime Minister, His Eminence called for expanding the levels of economic and commercial dealings in order to enhance the stability of joint economic and commercial security.
His Eminence urged the Pakistani state and all officials to pay attention to the issues and requirements of the Pakistani people, and the importance of officials being aware that they are in a position of service to their people, and these positions of trust are to serve their people, and to achieve their demands to secure a decent life for them.
For his part, Bukhari expressed his gratitude at the fatherly advice and good reception, presenting in this context an explanation of the most important points of his visit to Iraq and the services provided by the Pakistani government to pilgrims of the holy shrines.