NEWS
Mesbah Al-Hussein in Holy Karbala uses the Montessori Curriculum to teach and raise children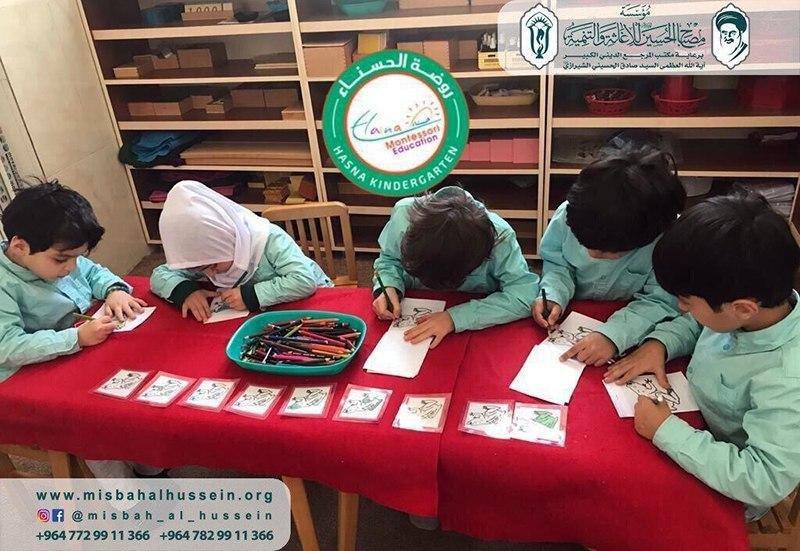 The Mesbah Al-Hussein Foundation for Relief and Development, which works under the supervision of the Office of the Supreme Religious Authority, His Eminence 
The Mesbah Al-Hussein Foundation for Relief and Development, which works under the supervision of the Office of the Supreme Religious Authority, His Eminence Grand Ayatollah Sayyed Sadiq Al-Husseini Al-Shirazi, may Allah prolong his life, announced using the Montessori Curriculum in Al-Hasna Kindergarten to teach and raise children in the holy city of Karbala.
The Montessori Curriculum is a balanced mixture of rationality, practicality, and control over what a child learns, providing some knowledge through his senses.
Montessori tools include gaining the attention of the child, facilitating the number of duties that a child needs to do, preserving the child's interest by encouraging him, and providing the child with information about key points to enable the child to know what to do and provide a task model.
The education departments in the kindergarten are based on three languages: Persian, Arabic, and English, in addition to the intellectual aspect, such as teaching mathematics in a fun and entertaining way that suits the children's mental abilities, and the educational aspect that includes the way of speaking and dealing with people, as well as behavior and conduct.
Most intellectual exercises frame entertainment and play, and its primary goal is to increase the child's focus and self-reliance.