NEWS
Religious Authority
The Office of Grand Ayatollah Shirazi in Kabul holds celebration on birth anniversary of Imam Redha, peace be upon him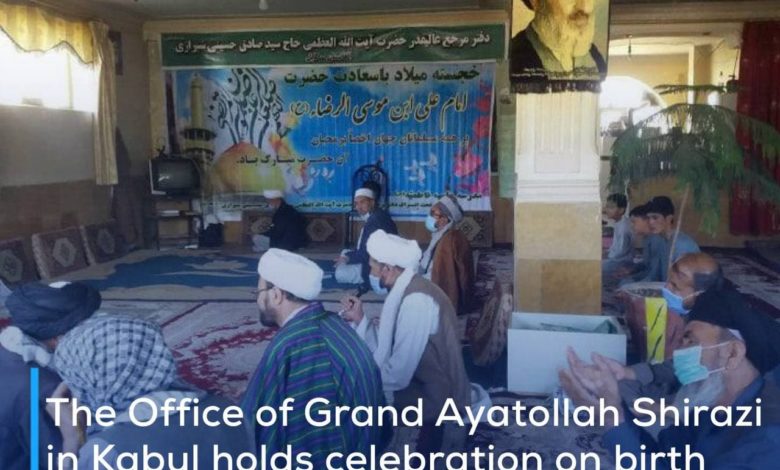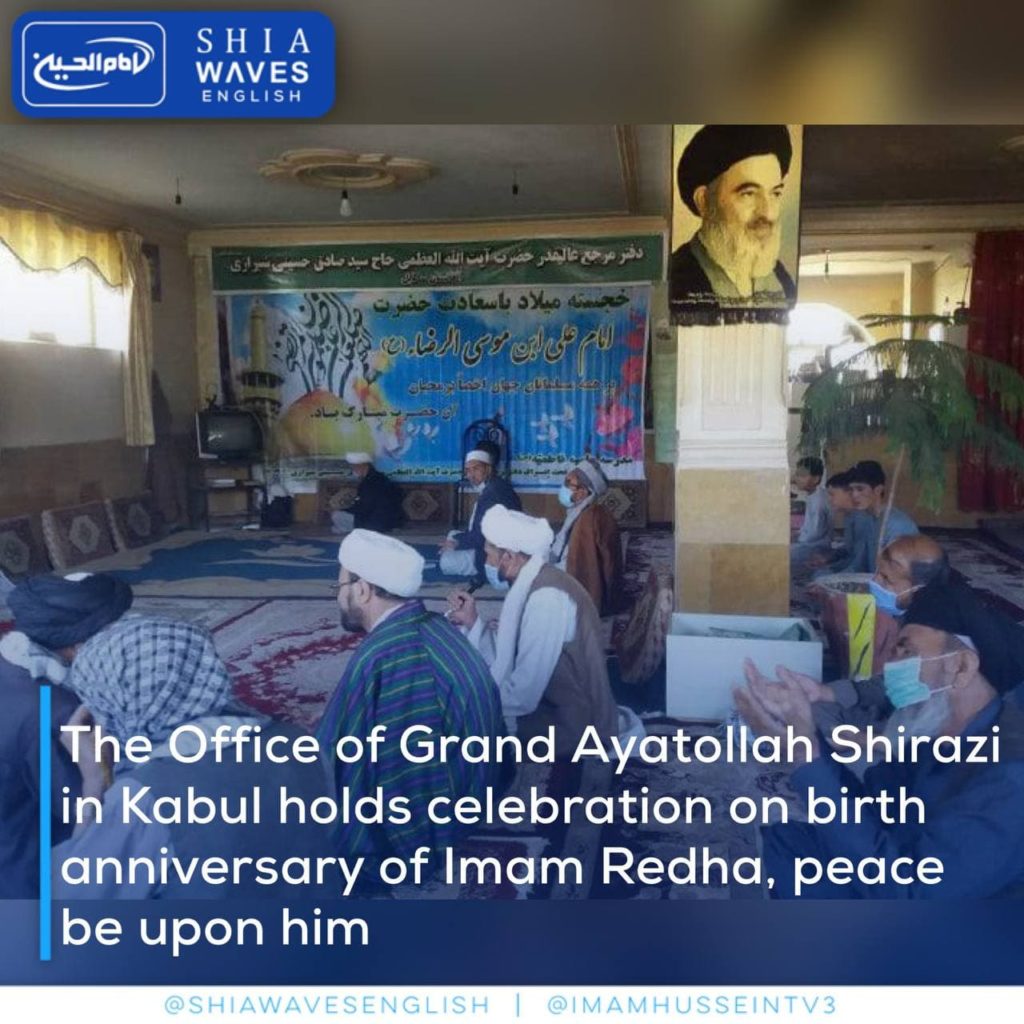 ---
The offices, centers and institutions affiliated with the Shirazi Religious Authority in various parts of the world continue to organize various religious events on the birth anniversary of Imam Redha, peace be upon him.
The Office of the Supreme Religious Authority, His Eminence Grand Ayatollah Sayyed Sadiq al-Husseini al-Shirazi, in the Afghan capital, Kabul, celebrated the auspicious birth anniversary, in the presence of a group of followers of Ahlulbayt, peace be upon them.
The celebration witnessed the presentation of religious lectures that shed light on the blessed biography of Imam al-Redha, peace be upon him, and his sacrifices in order to spread the religion of his grandfather, Prophet Muhammad, peace be upon him and his progeny.
The ceremony also included reciting poems, chants and praises in honor of the Ahlulbayt, peace be upon them.