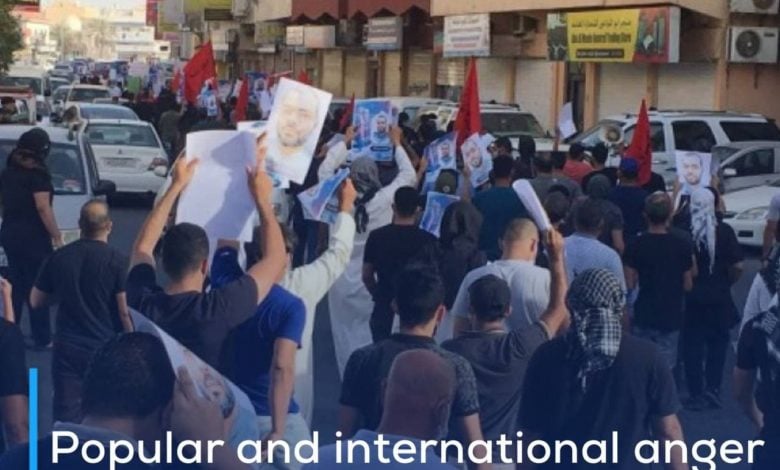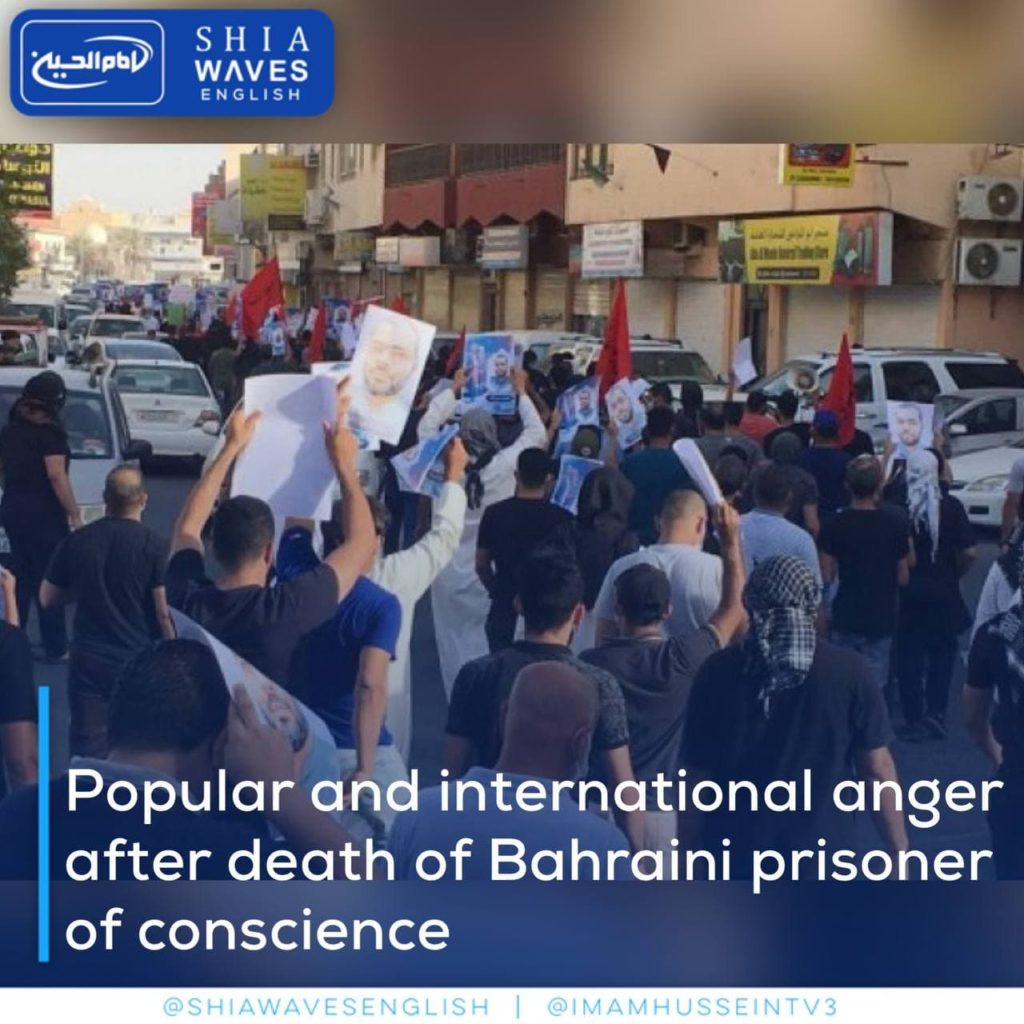 ---
Detainee Hussein Barakat died of infection with the Coronavirus, which sparked a wave of popular protests in Bahrain due to the outbreak of the Corona pandemic in prisons, which threatens detainees.
Despite the threats, and the widespread security alert of the regime forces in the town of Al-Diya, this did not stop the people from going out in a mass popular march, chanting slogans showing the level of popular anger at the regime's disregard for the lives of detainees in prisons through the unjust insistence on medical negligence and exposing them to the risk of infection.
As for the popular and international calls for the release of political detainees in light of the outbreak of the Coronavirus, the Bahraini regime, which insists on using the language of force, as it did in its recent attempt to suppress the demonstrators in the town of Sanabis, has fallen on deaf ears.
In front of the British Prime Minister's building in London, activists organized a protest against the continuing violations in the prisons of the Bahraini regime, calling on the British government to stop supporting the Kingdom.
In Britain, MPs from various parties also demanded, in strong language, the government to implement Magnitsky sanctions against Bahraini Interior Minister Rashid Al Khalifa for his involvement in the torture crimes of the detainees.