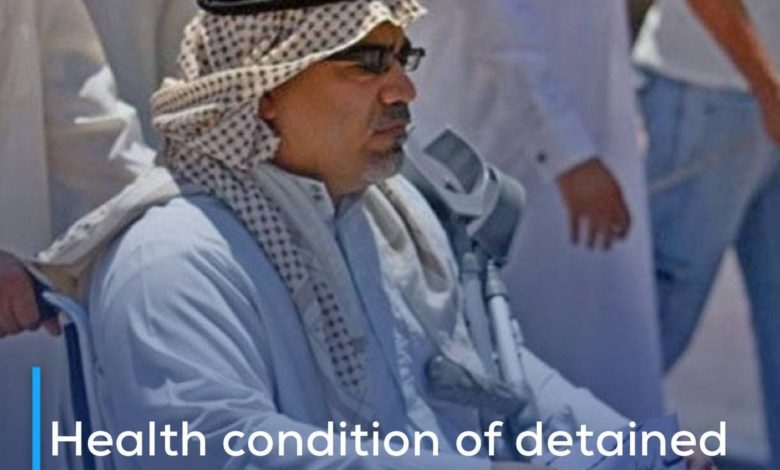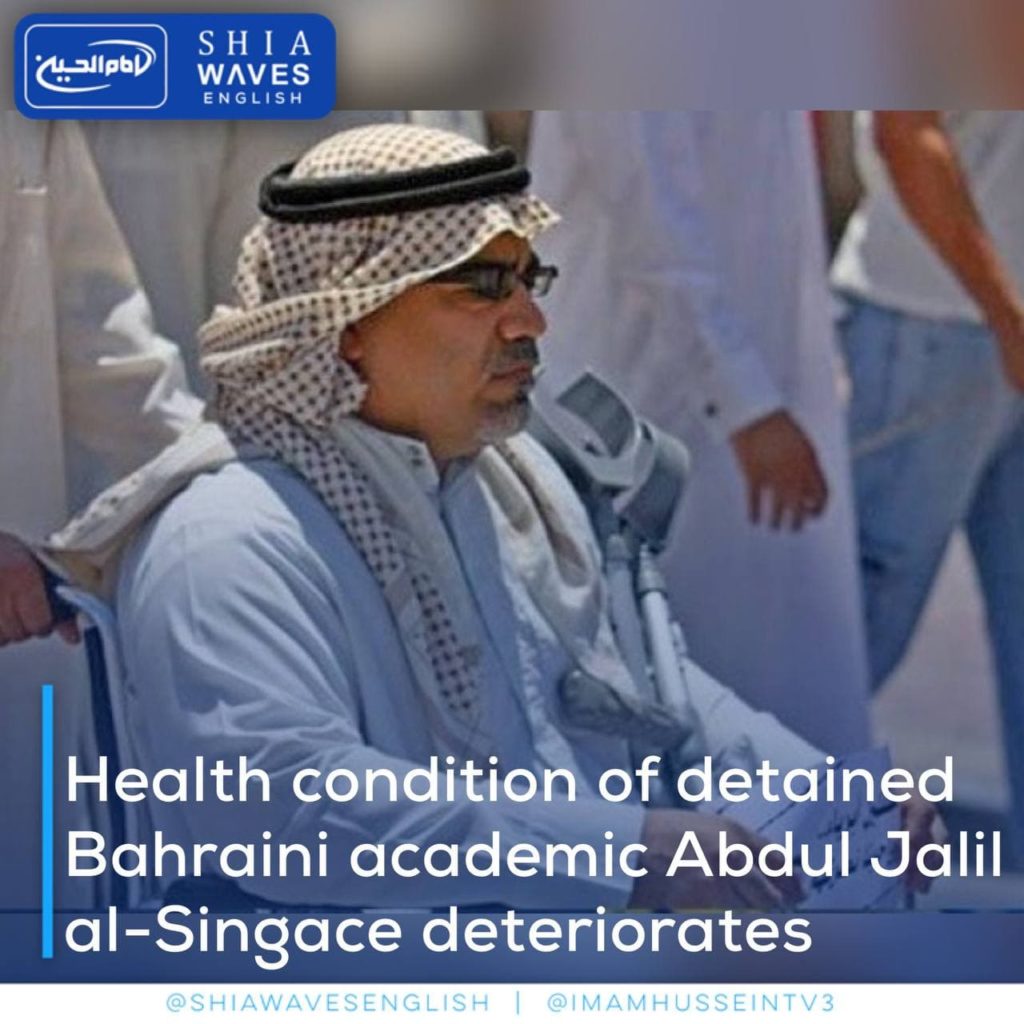 ---
The Bahraini detainee Abdul Jalil al-Singace was injured after stumbling and falling to the ground, which caused his health to deteriorate.
Activist Ali Mushaima reported on his Twitter account that Al-Singace suffered a knee and leg injury with back pain after stumbling and falling to the ground.
He added that this situation has occurred several times due to his broken crutches, which need to be replaced.
He pointed out that the Jaw Prison administration deliberately insulted him and ignored his demands.
Al-Singace suffers from health problems and the Bahraini authorities refuse to provide him with the necessary treatment, and several human rights organizations have called for the necessary treatment and health care to be provided.
Representatives in the British Parliament, on several occasions, have raised the issue of denying him treatment, calling on the authorities to abide by the Mandela Rules for the treatment of prisoners.