Bahrain
Islam World
NEWS
Families of prisoners of conscience stage demonstrations and sit-ins in several towns and cities of Bahrain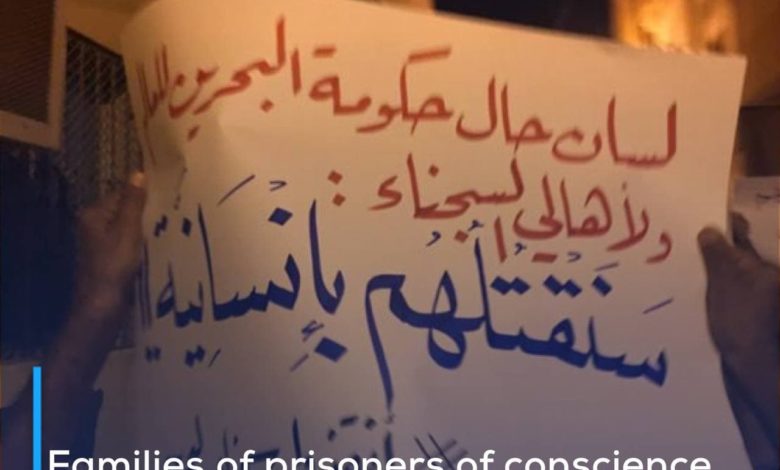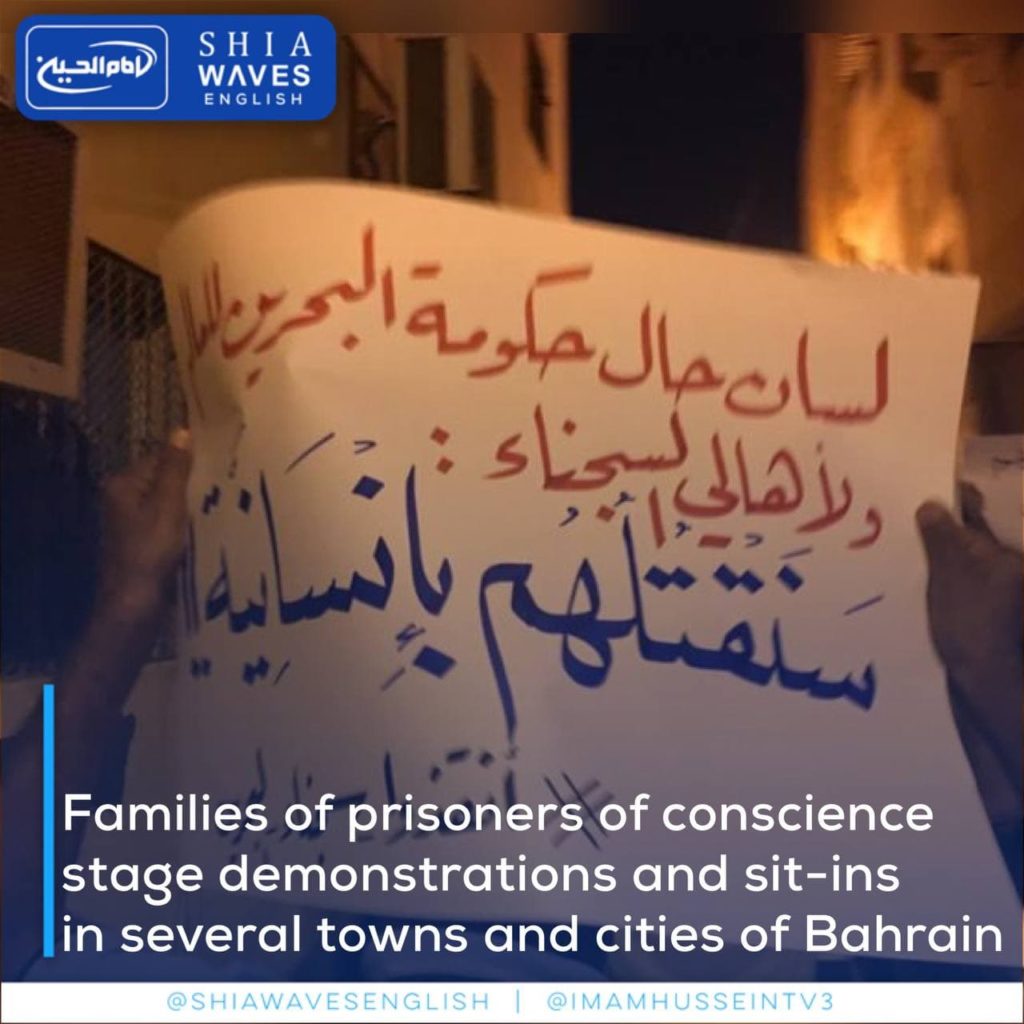 ---
Angry demonstrations are taking place in cities and towns of Bahrain, including Aali, Karzakan, Karbabad and Sitra, as sit-ins were held in the towns of Diraz, Sanabis, Hamala, Nuwaidrat, and near the Hashemi complex.
The families demanded freedom for their children without restrictions or conditions, after confirming more than 100 cases of prisoners of conscience with the Coronavirus in Jaw Prison and Dry Dock, and the martyrdom of Abbas Mal Allah, as well as the brutal attack on detainees in Jaw Prison and the disappearance of about 30 detainees.
The Al Khalifa regime continues its obstinacy in this case, by intensifying the issuance of false reports from its institutions, the last of which is a statement by the so-called ombudsman, in which it claimed that it had made a surprise visit to Jaw Central Prison on Monday, May 10, 2021, after receiving during the past three weeks 222 complaints, from the families of the detainees about not receiving calls from them.
It pointed out that during the visit, it became clear that the living conditions of the detainees in the targeted building are normal, that they are obtaining their living rights in the place, as are all detainees in other buildings, and that the allegations regarding the denial of prisoners of communication or their forcible disappearance are false, according to its claim.