Islam World
NEWS
Syria
International Nonviolence condemns the targeting of al-Aqsa Mosque worshipers and the complicity of the Israeli police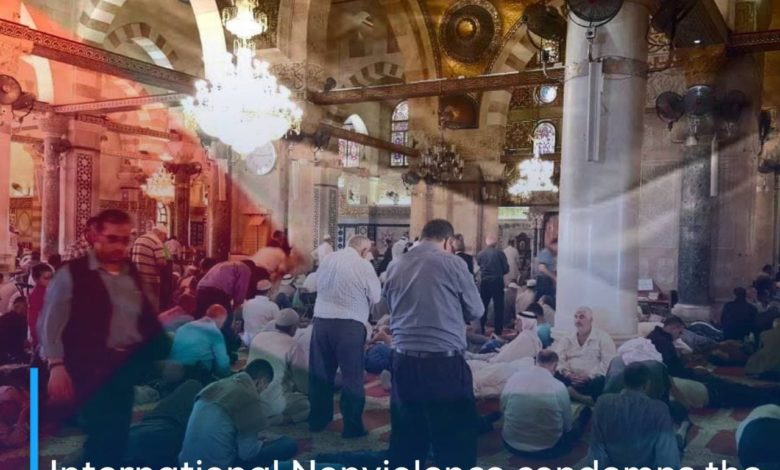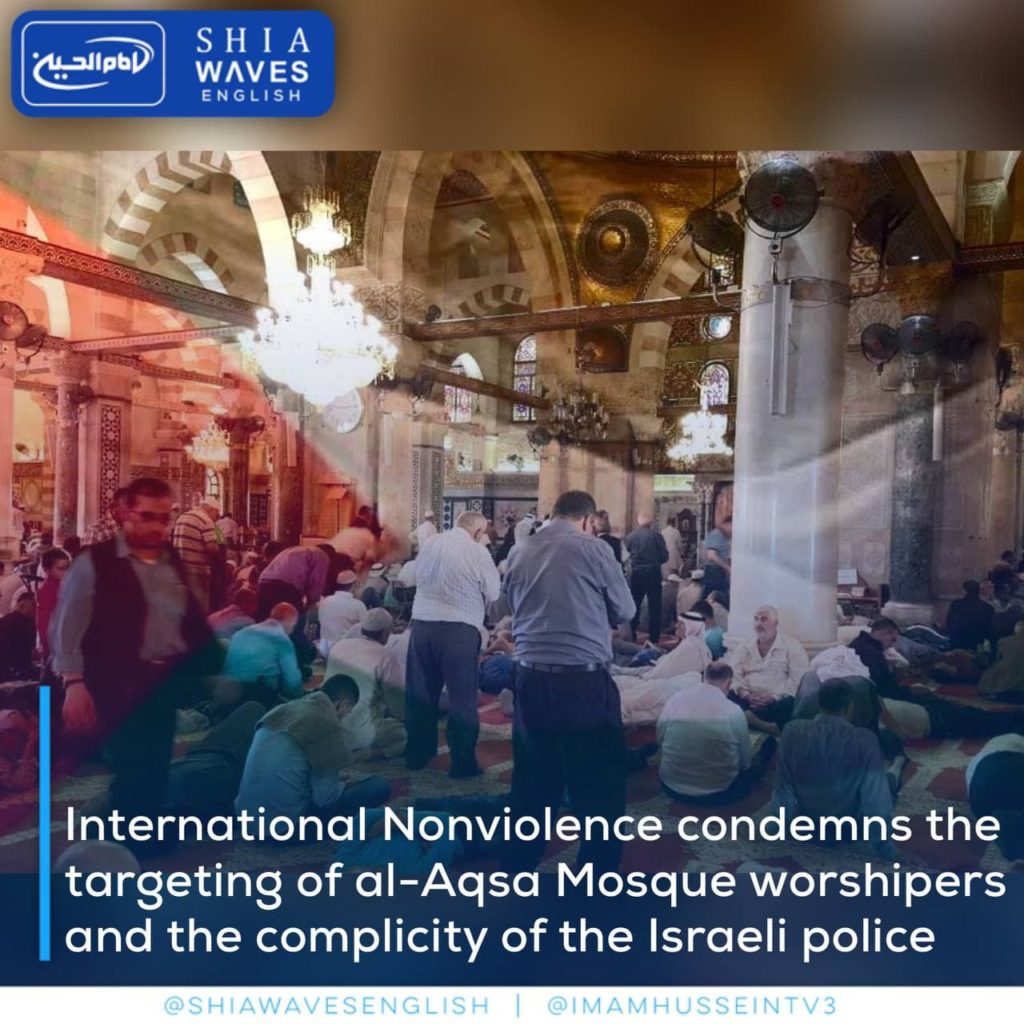 ---
The International Nonviolence Organization, Free Muslim, expressed its strong condemnation of the flagrant violations committed by Jewish extremists towards the worshipers in al-Aqsa Mosque, condemning at the same time the complicity of the Israeli police in the occurrence of these sinful attacks.
The organization stated, in a statement received by Shia Waves, that it had seen reports and testimonies of human rights defenders in the occupied city of Jerusalem confirming the attack by Zionist extremists against worshipers in the al-Aqsa Mosque during the great month of Ramadan, in a flagrant violation in front of the eyes and ears of the Israeli police forces that were seen publicly colluding with the attackers.
The organization condemned those flagrant violations, calling on the United Nations to assume its legal and moral responsibility of condemning these attacks and work to stop these serious violations, warning of the repercussions of these racist acts on the safety of Muslim civilians.