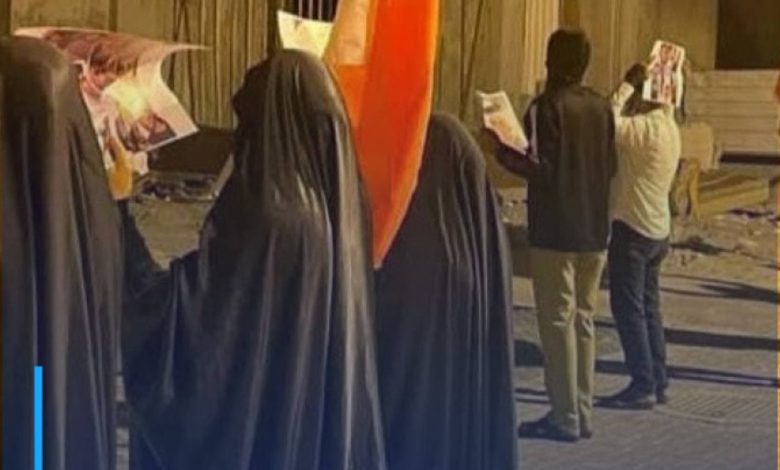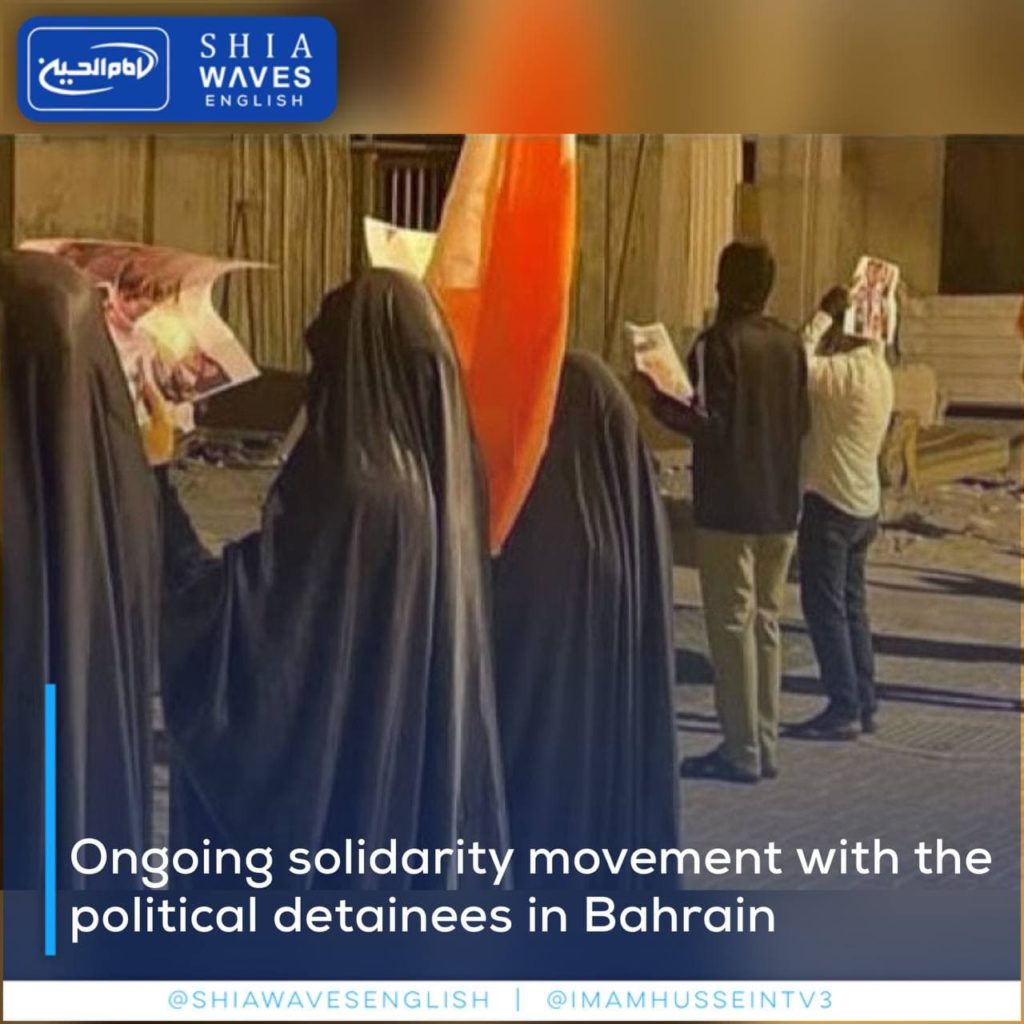 ---
The people of Bahrain insist on continuing their movement of solidarity with the political detainees who live in dangerous conditions in prisons.
The people of the towns of Muthalath Al-Sumoud, Al-Diraz, Dar Kulaib, Damistan, Karana, Al-Hamala, Bani Jamra, and Al-Dayr held angry sit-ins, during which they stressed their adherence to the immediate right of the detainees to obtain freedom without any restrictions or conditions.
Residents of the towns of Karzakan, Samaheej, Ma'ameer, Sitra, and Aali also demonstrated, raising pictures of the detainees and demanding not to keep them exposed to the danger of the Coronavirus that has spread in the prisons.
The people of Nuwaidrat held a sit-in in front of the house of the rebel prisoner Zakia Al-Barbouri, the only female political detainee in Bahraini prisons, and demanded the immediate release of all the prisoners.