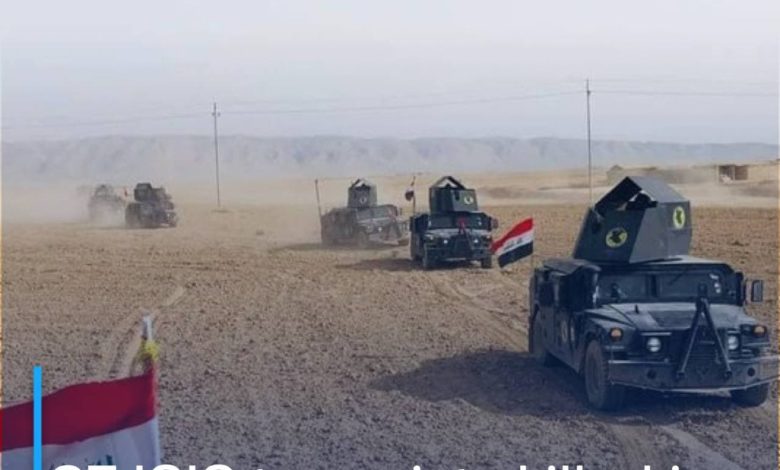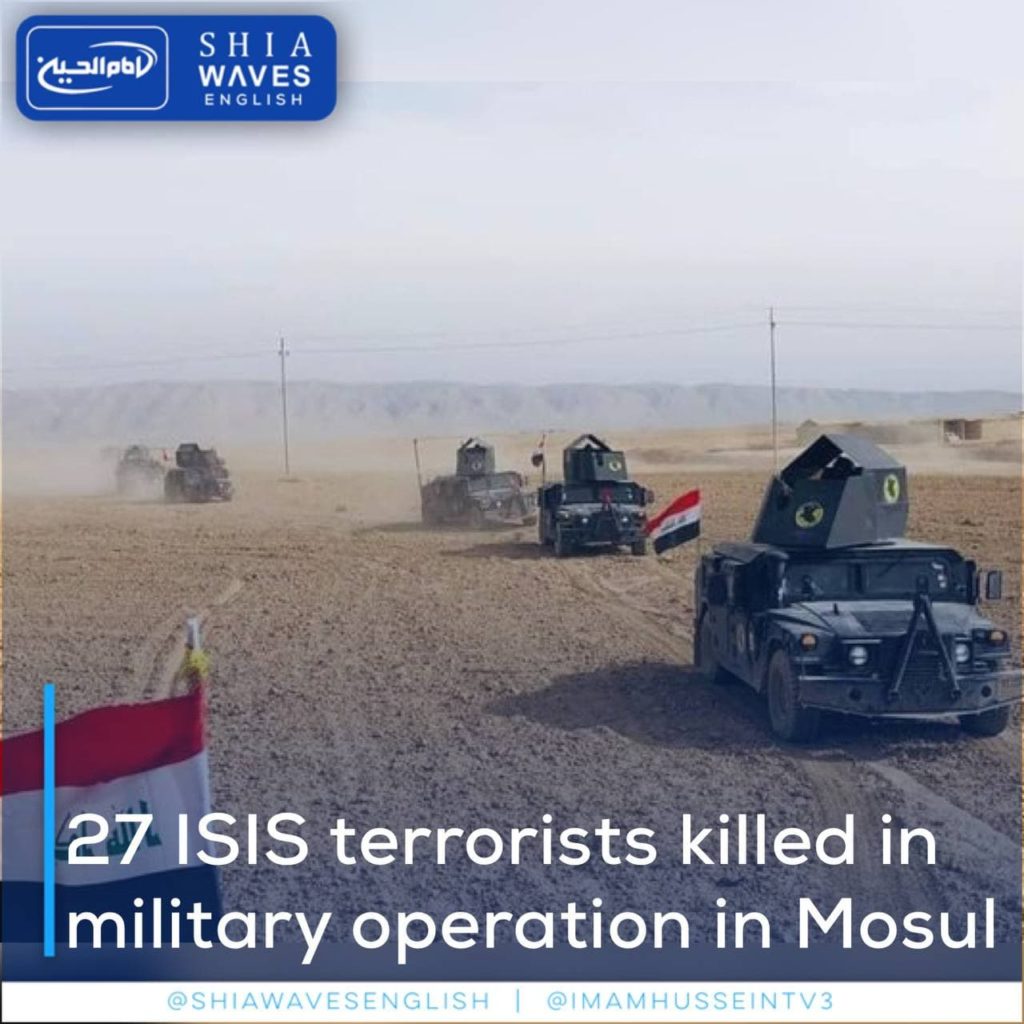 ---
The Iraqi army announced the killing of 27 ISIS terrorists during a 14-day military operation in a mountainous region in the north of the country.
The spokesman for the Commander-in-Chief of the Iraqi Armed Forces, Major General Yahya Rasool, confirmed that the Iraqi forces had killed 27 terrorists affiliated with ISIS terrorist organization, as part of a two-week military operation that targeted the organization's operatives in the Hamrin mountain range southeast of Mosul, 400 km north of Baghdad.
"It was not possible to know the exact number of the dead as their bodies were buried under the mountainous rocks," according to Rasool.
He said in a press statement, "The Counter Terrorism Service (CTS), in cooperation with the Iraqi air force, have carried out a special military operation in the Makhmour mountain range, southeast of the city of Mosul, targeting the remnants of ISIS terrorists."
The Iraqi army's air force carried out 312 air strikes, which had an important role in destroying hideouts that caused their killing.