Islam World
NEWS
The Pope denounces extremism in the name of religion as 'betrayal of religion'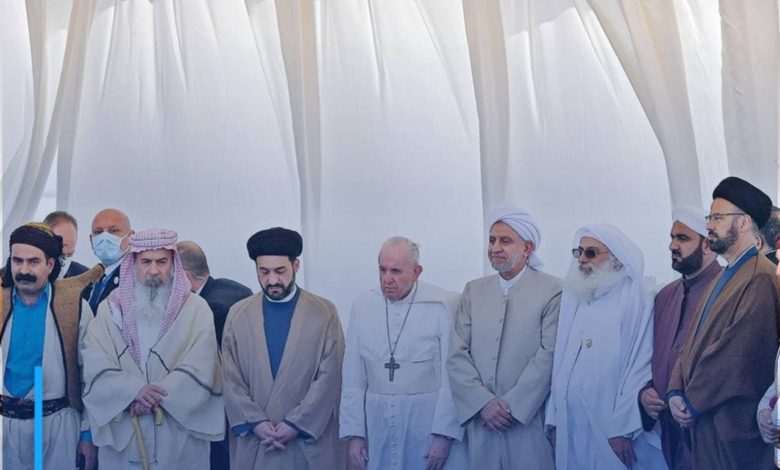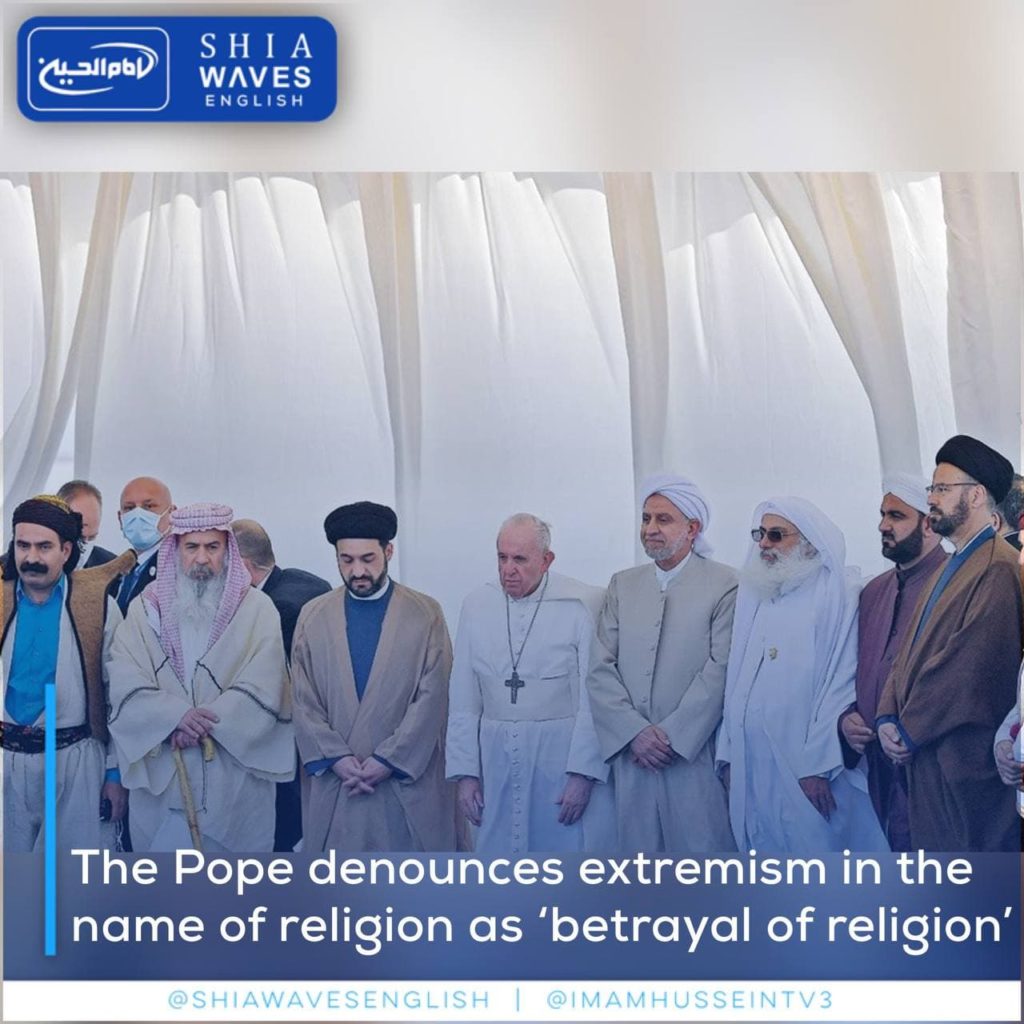 ---
Pope Francis, who is on a four-day historic trip to Iraq, denounced extremism in the name of religion as "betrayals of religion" and called for friendship and cooperation between religions. This came in a unified interfaith prayer in which the Pope participated in the historic city of Ur in Dhi Qar province, southern Iraq.
Ur is symbolic among the followers of the monotheistic religions, because it is considered the birthplace of the Prophet Abraham, peace be upon him, the first to carry the message of monotheism, according to religious and historical narratives.
Pope Francis said, "This blessed place brings us back to our origins, to the sources of God's work, to the birth of our religions. Here is where our father Abraham, peace be upon him, lived."
He added, " Hostility, extremism and violence are not born of a religious heart: they are betrayals of religion. We believers cannot be silent when terrorism abuses religion; indeed, we are called unambiguously to dispel all misunderstandings. Let us not allow the light of heaven to be overshadowed by the clouds of hatred!"
The Pope urged the followers of the monotheistic religions to confront terrorism and extremism.
This is the first ever visit of the Pope of the Vatican to Iraq, and it is the Pope's first international tour since the outbreak of the Coronavirus.