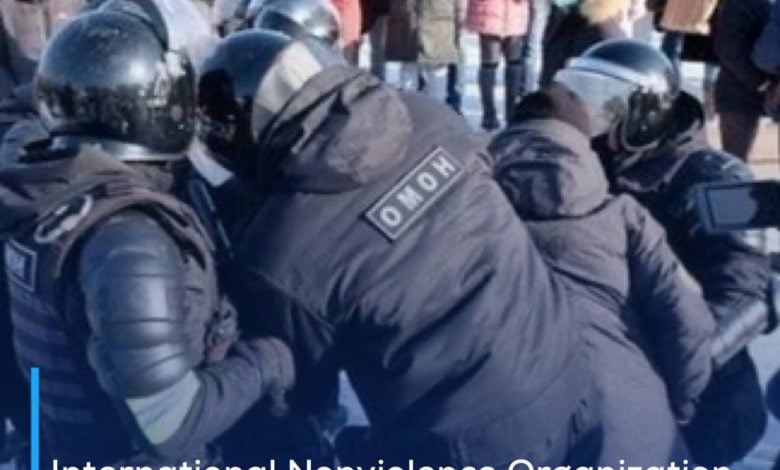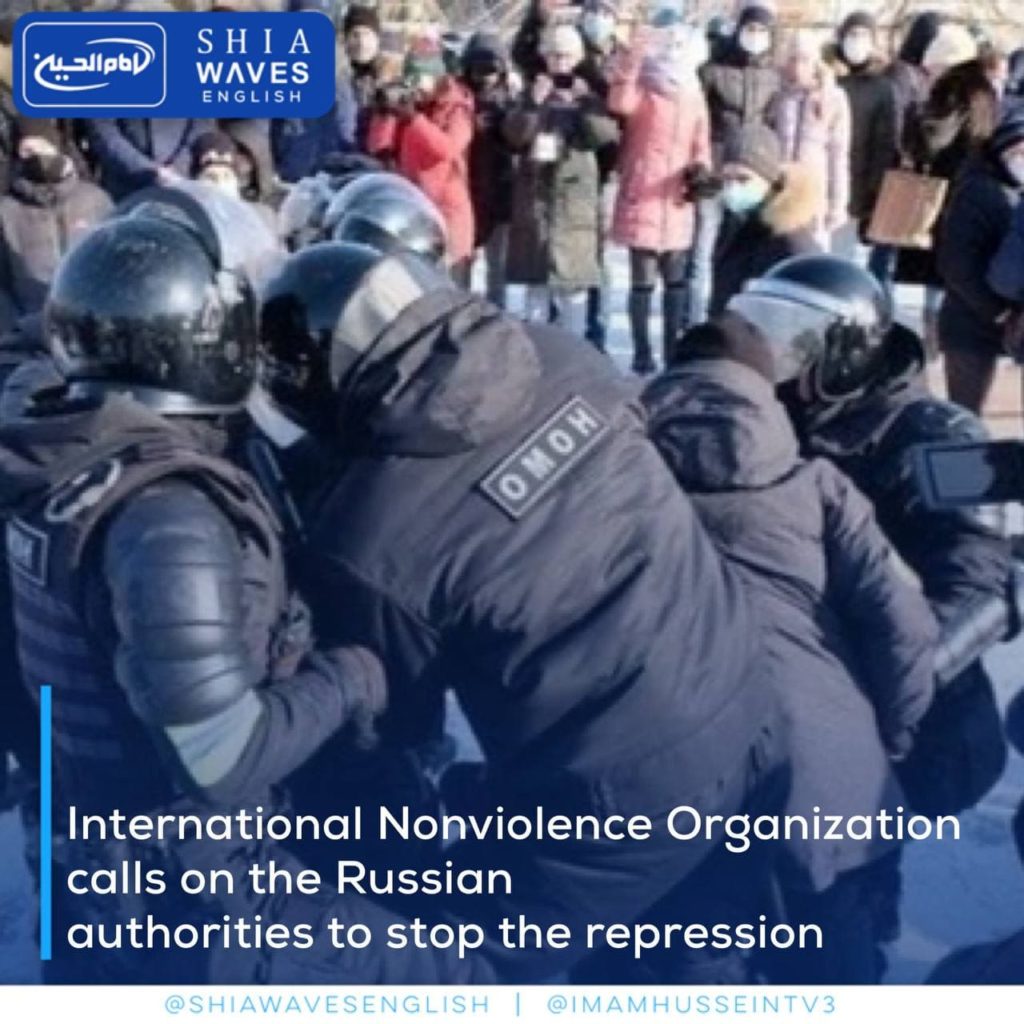 ---
The International Nonviolence Organization, Free Muslim, expressed its grave concern about the acts of violence practiced by the Russian authorities against the protesters.
The organization stated, in a statement received by Shiawaves, that it had seen documented news that the security forces had launched a campaign of arrests and repression against protesters in several Russian cities, following the arrest of a prominent Russian opposition.
It added, that the Russian police arrested about 3,500 protesters, supporters of the opposition leader Alexei Navalny, during protests in dozens of cities, according to Russian human rights centers, noting that the acts of repression and confiscation of public freedoms and rights are serious violations that the Russian authorities must address in accordance with international laws.
Free Muslim stressed the importance of the release of all peaceful detainees, calling for the necessity to allow the expression of opinion for those calling for reform.