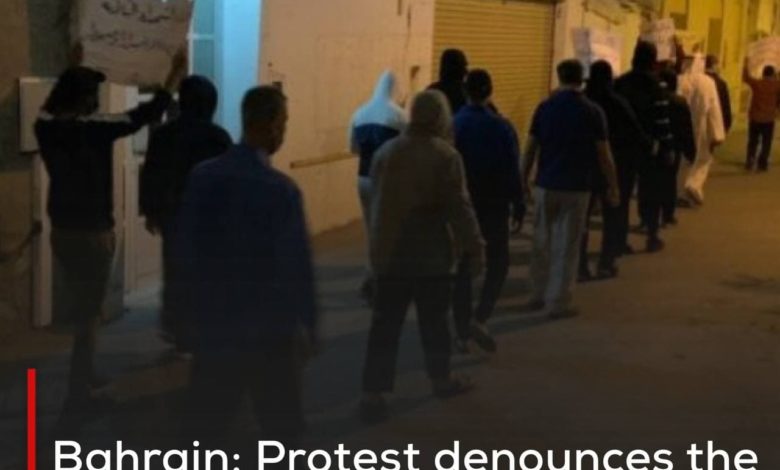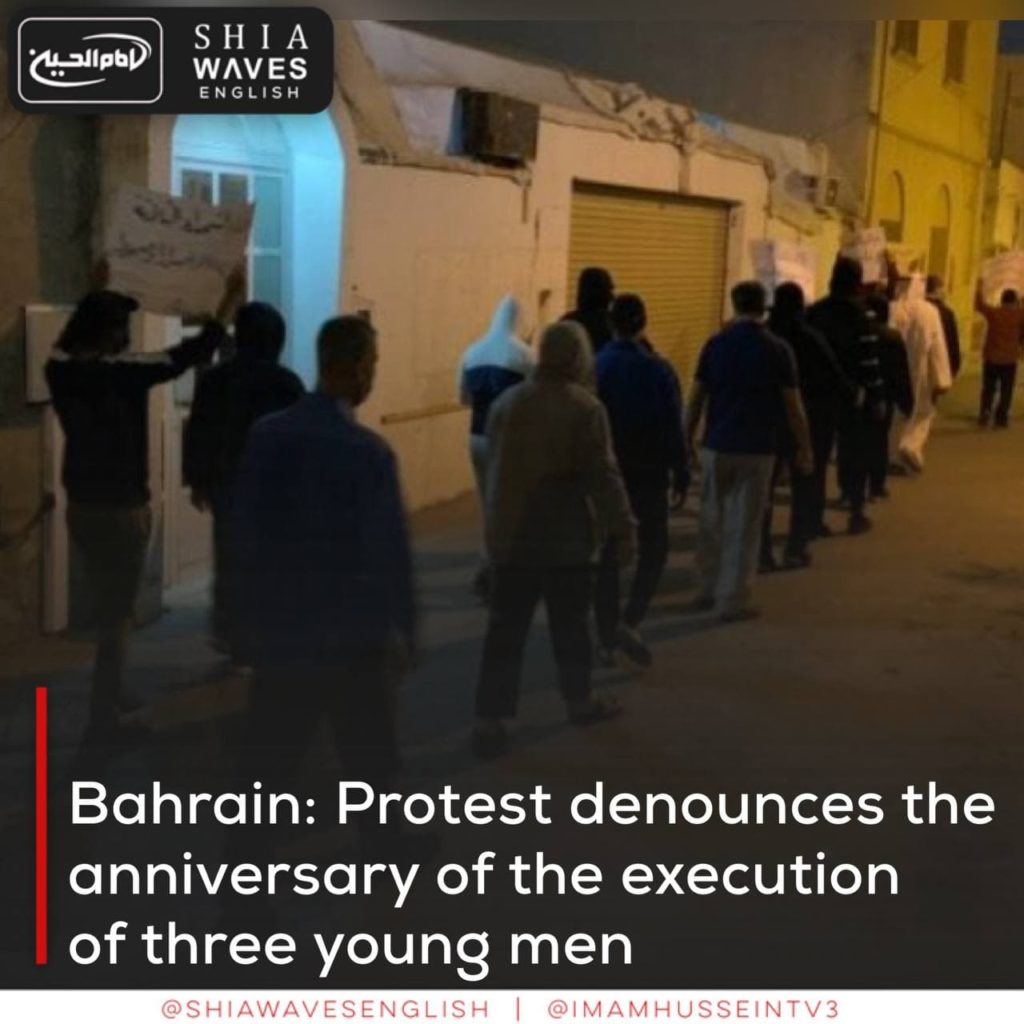 ---
A protest was organized in a Bahraini town on the fourth anniversary of the Bahraini regime's execution of three young men.
The protestors raised banners and shouted slogans denouncing the regime and the injustice it committed against the youth, indicating the sectarian and racist approach of the Bahraini regime.
It is noteworthy that the Bahraini authorities, by order of Ruler Hamad Al-Khalifa, on January 15, 2017, carried out the death sentence against three Bahraini youths: Abbas Al-Sami, Sami Mushaima and Ali Al-Singace.
The sentences were issued against them according to confessions extracted under torture, although they denied their participation in the elimination of an Emirati officer who was participating in the suppression of peaceful protests calling for change in Bahrain.