NEWS
Shia Medias
Series of Ramadan programs on Imam Hussein channels in five languages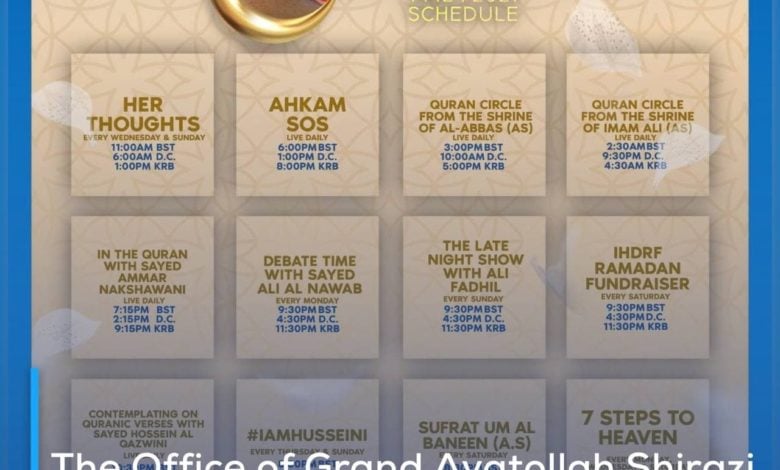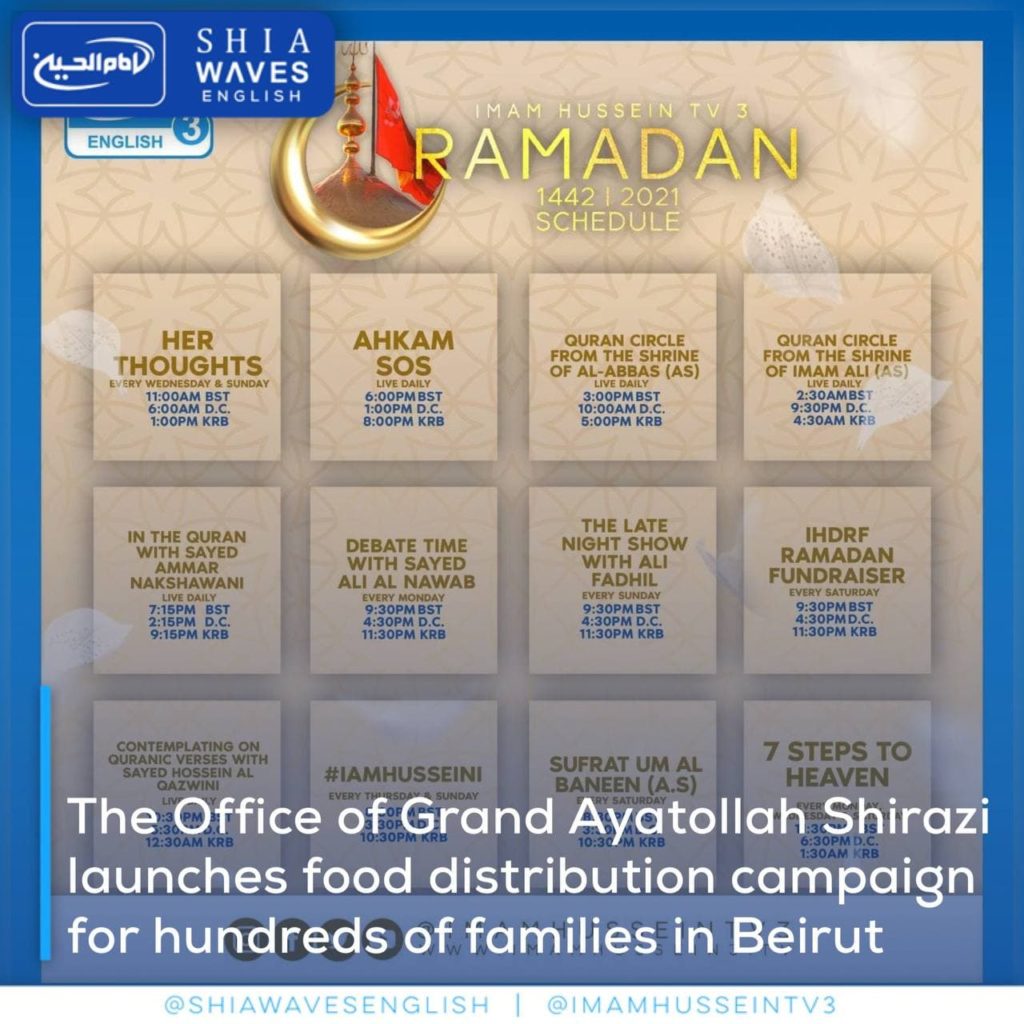 ---
Imam Hussein TV launched a series of programs for the great month of Ramadan, including recorded and live shows, with the aim of presenting special programs to its viewers during the holy month in five languages: Arabic, English, Turkish, Persian and Urdu.
IHTV Media Group is broadcasting from the holy cities of Najaf and Karbala, London, India, Iran, USA, Bahrain and Australia, to maintain continuous communication and interaction with viewers around the world, and includes a variety of religious and cultural programs on the blessed month of Ramadan, in addition to the recitations of the Holy Quran, supplications and religious lectures.
The Arabic-speaking IHTV2 also launched a special program for Ramadan competitions, entitled 'You are the Winner' at exactly 10:00pm local time. The scientific sessions of the Grand Ayatollah Shirazi are also aired during the nights of the great month of Ramadan.