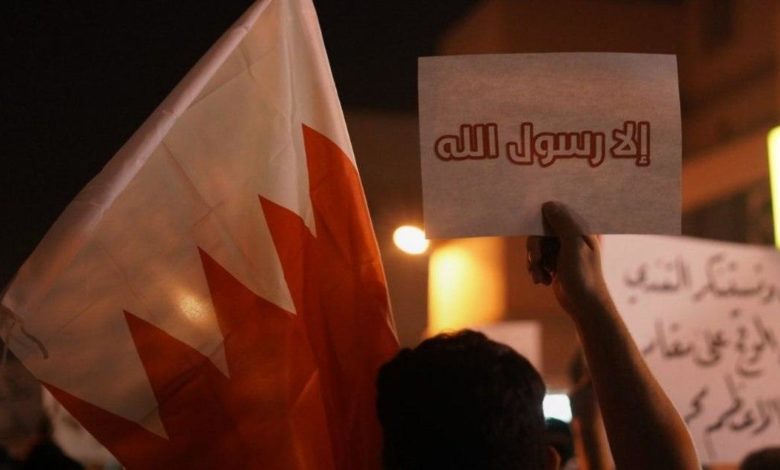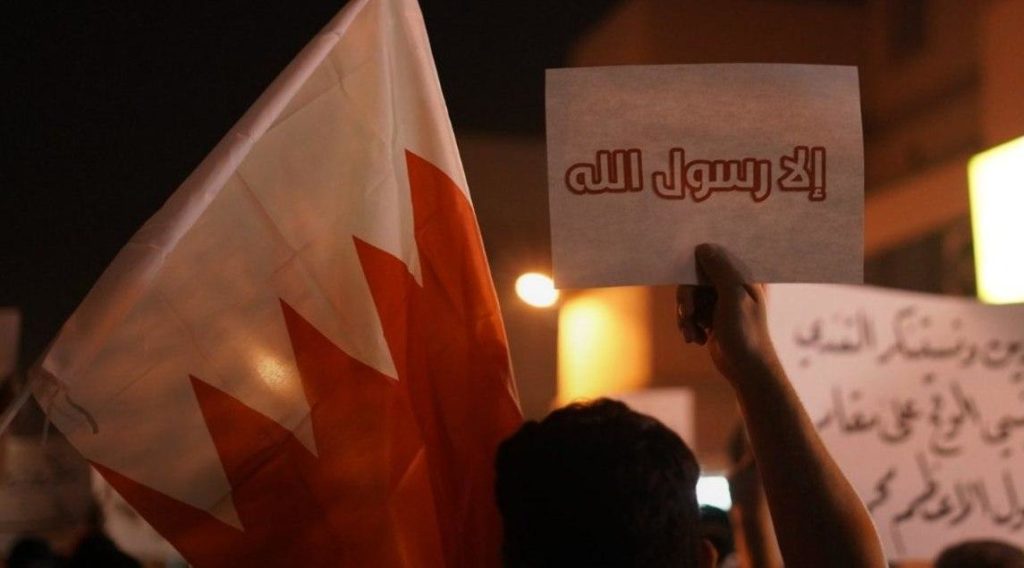 ---
Bahraini people held a rally to denounce the publication of derogatory cartoons depicting Prophet Muhammad, peace be upon him and his progeny, in France and the French government's support for the move.
The rally was held Sunday evening at Abu Saibu district west of the capital Manama, al-Alam news network reported.
People took part in the demonstration despite the restrictions imposed by the ruling Al Khalifa regime.
They carried placards and banners calling on Muslim countries' governments to boycott France.
It came after French President Emmanuel Macron claimed that a French teacher beheaded earlier this month "was killed because Islamists want our future."
The history teacher, Samuel Paty, had provoked outrage by showing to his students the blasphemous cartoons of Prophet Muhammad, peace be upon him and his progeny, published by the French satirical newspaper Charlie Hebdo.
He was murdered outside his school in a Paris suburb on October 16 by an 18-year-old assailant, identified as Chechen Abdullakh Anzorov, who was shot dead by police soon after the killing.
In a tribute to the slain teacher, the French president described him as a "quiet hero" and posthumously awarded him the Légion d'Honneur, the country's highest civilian honor.
Macron also vowed his country would not "give up cartoons" depicting Prophet Muhammad (PBUH), claiming that Paty was killed by "cowards" for representing the secular, democratic values of the French Republic.
Since then, calls have been growing for a boycott of French products in the Arab world and beyond.