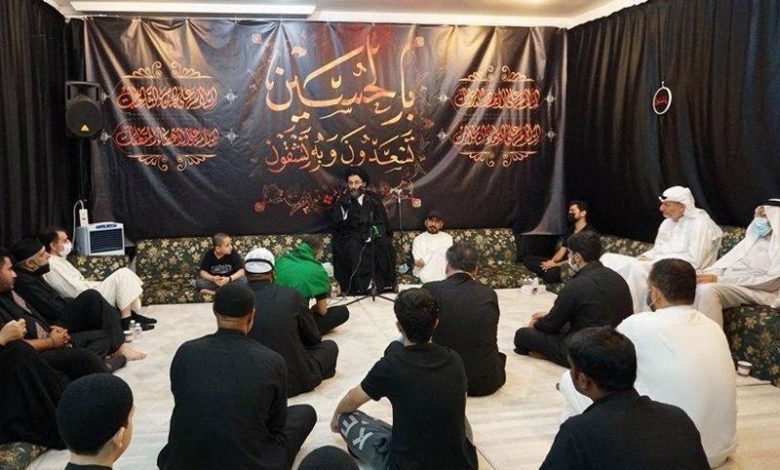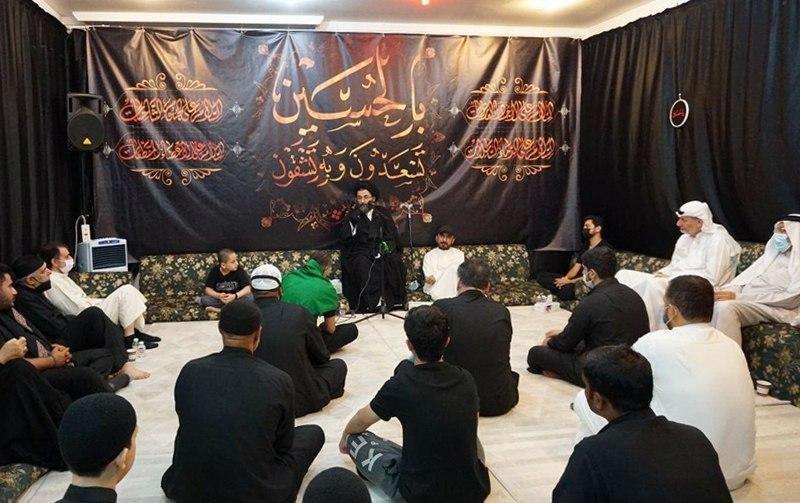 ---
Mourning ceremonies for Imam Hussein, peace be upon him, continue during the month of Safar at the house of the son of Grand Ayatollah Sadiq al-Husseini al-Shirazi, Ayatollah Sayyid Ahmad al-Shirazi, in Kuwait.
The ceremonies are held on the occasion of the anniversary of the captives' arrival to the Levant.
A group of Ahlulbayt followers attended and participated in the ceremonies.