NEWS
Bodies of 120 Iraqi security forces discovered in a mass grave near Mosul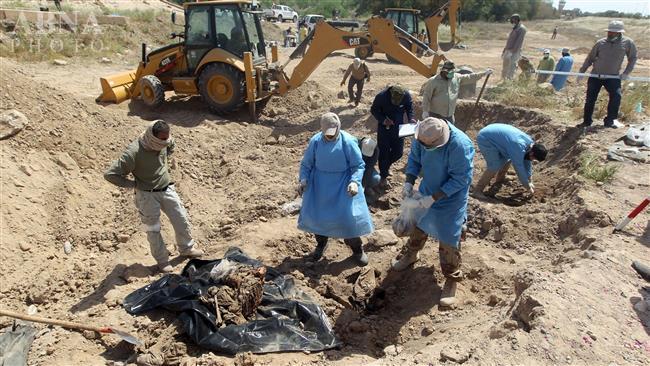 mass grave believed to contain the remains of 120 Iraqi security personnel
A mass grave believed to contain the remains of 120 Iraqi security personnel and some civilians has been discovered in northwestern Nineveh, a security source said.
According to the source, the grave was discovered by residents of Aski village.
The Iraqi security source added that the remains have been taken out and transferred to a local morgue for identification.
They will be handed over to their families once the identities are known.
Hundreds of Iraqi soldiers and police officers were executed by ISIS terrorists last year in their sweeping attack on Iraq's armed forces in Mosul and other Salafi areas.
A mass grave containing the remains of 70 Iraqi soldiers was located near Tal Afar, east of Mosul, in June.