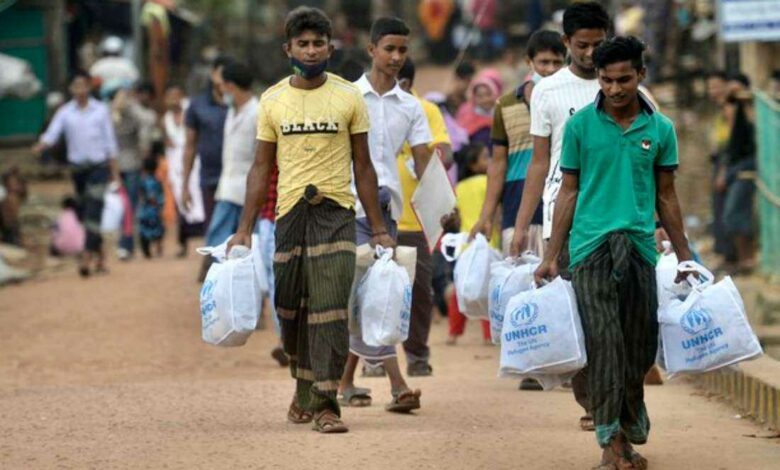 The UN humanitarian agency, World Food Programme (WFP), said today Friday, that it is cutting food rations provided to Rohingya refugees in Bangladesh from 10 dollars to 8 dollars a month per person.
The WFP said that the reduction in food rations is primarily due to funding shortage.
Previously, the agency was forced from March 1 to reduce the food vouchers from 12 dollars to 10 dollars for refugees in dozens of camps in Cox's Bazar in southeast Bangladesh.
This cut in food rations comes in wake of the destructive cyclone of Mocha which has forced thousands of Rohingyas out their shelters.