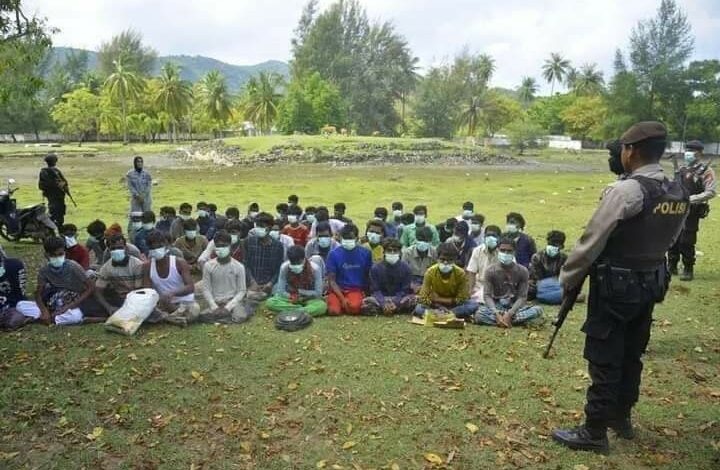 Dozens of hungry and weak Rohingya refugees were found on a beach in Indonesia's northernmost province of Aceh after weeks at sea, officials said on Sunday.
The group of 58 men arrived on Indrapatra beach at Ladong, a fishing village in Aceh Besar district, early on Sunday, according to local police chief Rolly Yuiza Away.
Villagers who saw the men from the mostly Muslim ethnic group on a rickety wooden boat helped them to land and then reported their arrival to authorities, he said.
"They look very weak from hunger and dehydration. Some of them are sick after a long and severe voyage at sea," said Away, adding that the men received food and water from villagers and others as they waited for further instructions from immigration and local officials in Aceh.
The United Nations and other groups on Friday urged countries in South Asia to rescue as many as 190 people believed to be Rohingya refugees on board a small boat that has been adrift for several weeks in the Andaman Sea.
More than 700,000 Rohingya were forcibly displaced from Buddhist-majority Myanmar to refugee camps in Bangladesh since August 2017, when the Myanmar military launched a clearance operation in response to attacks by a rebel group. Myanmar security forces have been accused of mass rapes, killings and the burning of thousands of homes.