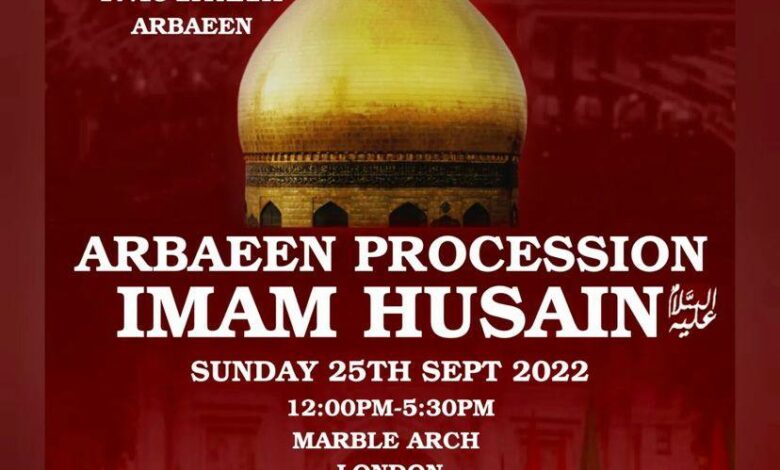 The 42nd annual Arbaeen procession in London will take place on Sunday 25th September, commonly known as the largest peaceful Muslim gathering in Europe. The procession tries to replicate the world's largest peaceful gathering in Karbala, Iraq.

The procession will take place at Marble Arch at 12pm to 5:30pm, it will start off with children's speeches, followed by afternoon prayer, speeches and then the main procession. It will end with the recitation of Ziyarat Arbaeen.

Mawkibs will be present on the day, with a Mawkib dedicated to medical aid in which NHS nurses will be available to give advice on diabetes and will be open to doing tests on blood pressure and BMI check.
Other Mawkibs will include tabarruk and Imam Hussein Development and Relief Foundation charity will also have a stand.