United Kingdom
British newspaper: Yemeni children live in nests of palm fronds because of Saudi Arabia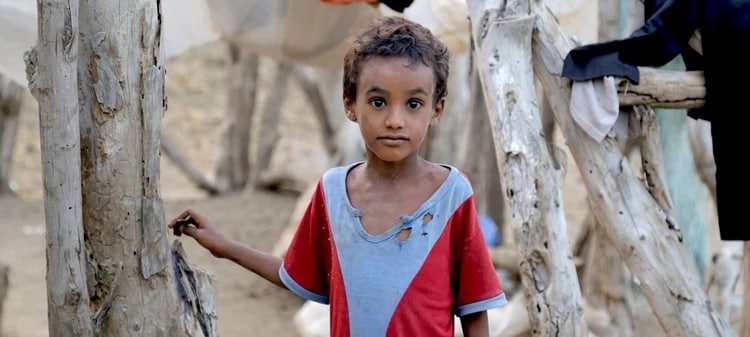 A report by the British newspaper (Byline Times) confirmed that while Yemeni children live in places called nests, which are temporary shelters grouped together from palm fronds, twigs, oil drums and scraps from the street, the Saudi royal family, who lives 1,500 kilometers away in Riyadh, lives in the palace in the splendor of large halls decorated with intricate gold ornaments, where light comes from chandeliers falling from crystal glass and portraits of the ruling family decorate the walls.
The report said that "this contrast emerges between the shelter of Yemeni families in a country suffering from years of conflict, and where displaced families are vulnerable to infection with infectious diseases such as cholera and the Corona virus, while the Saudi Crown Prince owns a French palace worth 230 million pounds which includes an aquarium, or two swimming pools. The only nests to be found are in the vast ornamental gardens, which are modelled on those where Marie Antoinette played Shepherdess in the nearby Palace of Versailles."
The souls destroyed, the homes bombed, the children in their nests are far from the luxuries of Riyadh, and often out of sight of the British establishment, who are more inclined to court the Saudis than to condemn them.
It indicated that "the new British Prime Minister Liz Truss is still following the same approach, as MP Chris Bryant accused the Prime Minister of misleading the Foreign Affairs Committee in the House of Commons on relations with Saudi Arabia, and she responded by saying that Saudi Arabia is an important partner for Britain."