United Kingdom
Most famous street in Britain embraces massive Husseini march on the painful anniversary of Ashura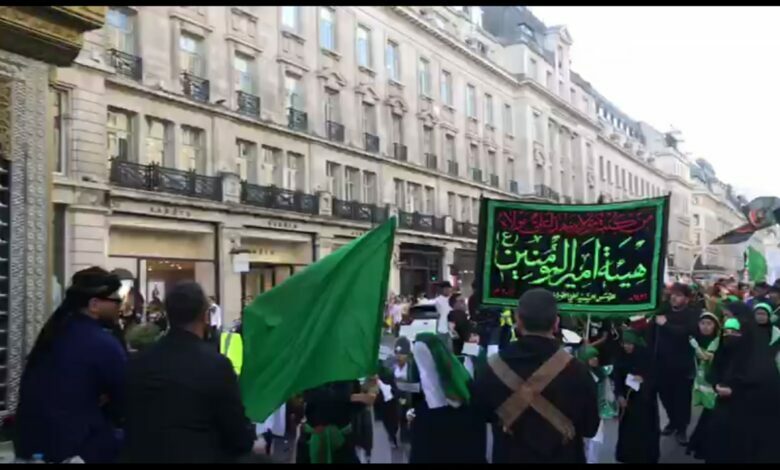 Yesterday, Oxford Street in the British capital, London, which is considered the most famous street in the region, hosted a massive Husseini march by Shia communities residing in the city, in commemoration of the painful Ashura day.
The largest commercial street in the United Kingdom was completely cleared for the march of Shia mourners, despite the fact that it witnesses the passage of more than half a million shoppers on normal days.
According to what was monitored by Shia Waves News Agency, the participating men, women and children, marched in the mourning procession along the street, which extends for a distance of two kilometers at the intersection of Ajur Road and Park Lane, and ends at Regent Street, while the loudspeakers resounded with words of sadness and condolences as mourners chanted poems in Arabic, Persian and English.
The participants offered their condolences on the painful anniversary of the martyrdom of Imam Hussein and his family and companions (peace be upon them), while affirming their loyalty to him and support for his great cause.
The participants said: "The day of Ashura is the greatest calamity that has befallen the Islamic nation, with the martyrdom of Imam Abi Abdullah Al-Hussein (peace be upon him), who came out to reform all of humanity."