United Kingdom
Annual Peace Walk in honor of Imam Hussein (peace be upon him) in Manchester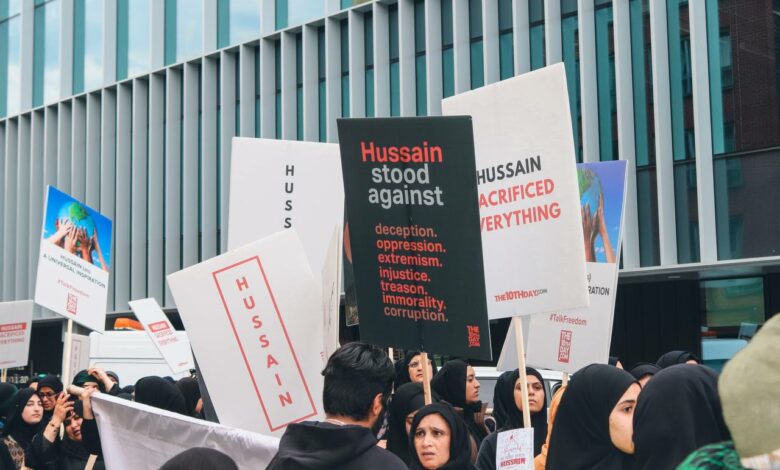 On Saturday, 3rd of September, 'The 10th Day' team organized their 6th annual Arbaeen Peace Walk in the heart of Manchester city center, inspired by the world's largest peaceful gathering occurring in Iraq, from Najaf to Karbala.

The walk started from Manchester Islamic Center after the noon prayers. Around 1000 men, women and children walked to remember Imam Hussain (peace be upon him).
This walk is a silent, peaceful walk so no slogans were raised however, one drum was beat regularly to grab attention.

Along the walk there were scenes of Karbala on a trailer and a horse which signified the horse of Imam Hussain (peace be upon him).
The attendees carried banners and placards in English to widely spread the message.

Water bottles were also distributed by volunteers of the 10th Day to anyone along the way.