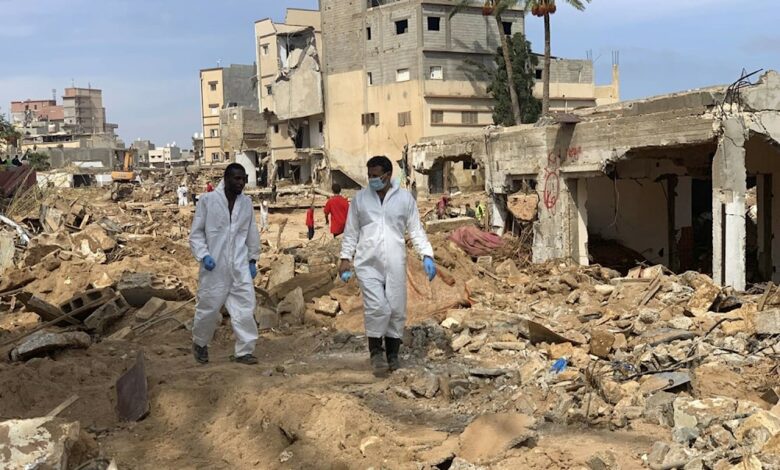 According to authorities in East Libya, the death toll from deadly floods caused by Mediterranean storm Daniel reached 3,845 people, reported Anadolu agency.
Mohammed al-Jareh, a spokesman for the High Committee for Emergency, said 43 bodies were recovered and buried on Saturday.
According to the WHO, nearly 3,958 people are estimated dead as a result of the floods, while more than 9,000 others are still missing.
Mediterranean storm Daniel struck eastern Libya on Sept. 10, leading to floods in several cities, including Benghazi, Bayda, Al Marj, Soussa, and Derna, resulting in massive destruction to infrastructure and a significant loss of life.