Uncategorised
Afghanistan could have one of highest COVID-19 infection rates in the world: Global migration agency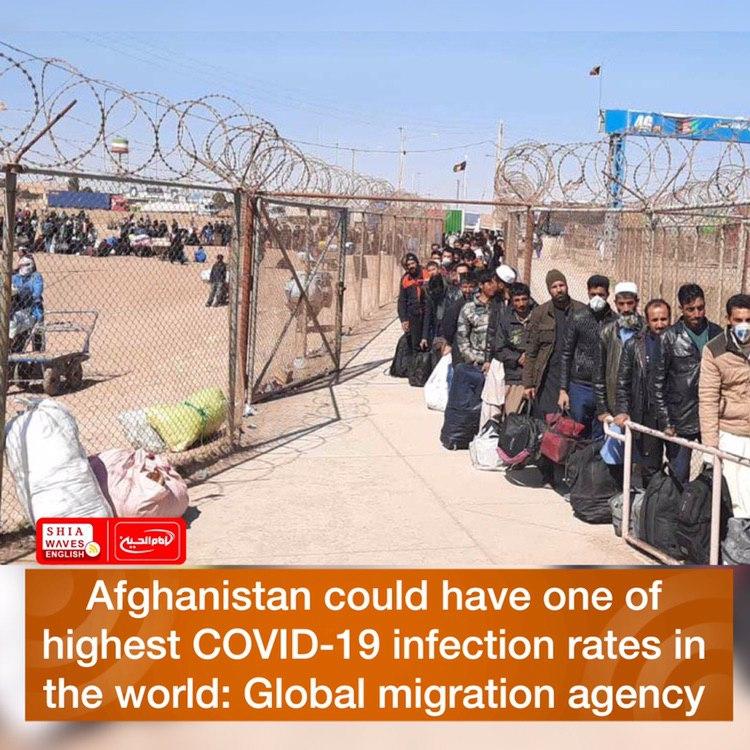 The number of confirmed coronavirus cases suggests that Afghanistan could have one of the highest COVID-19 infection rates in the world, a global migration organization has warned
The number of confirmed coronavirus cases suggests that Afghanistan could have one of the highest COVID-19 infection rates in the world, a global migration organization has warned, voicing concern that the expansion of conflict in the war-torn country is exacerbating the disease response. 
The International Organization for Migration (IOM) said that with almost 2,900 confirmed cases and 90 deaths as of May 5, Afghan officials have emphasized that in the absence of urgent actions, up to 80 per cent of the country's total population of 35 million could be infected. 
The global agency also warned that Afghanistan is struggling to safely absorb the more than 271,000 people who have returned from Iran and Pakistan since January amidst the fight against the coronavirus pandemic. 
The Office of the United Nations High Commissioner for Refugees (UNHCR) said that Afghan refugee returns from Iran and Pakistan are suspended due to COVID-19 precautionary measures. 
Another grave concern is that Afghanistan has extremely limited infrastructure to treat severe cases. 
Life expectancy is only 50 years for both genders and a high percentage of the population have pre-existing conditions such as TB, HIV-AIDS, malnutrition, cancer and heart and lung diseases, with environmental pollution another major factor in general population health. 
"Movement and quarantine restrictions have a limited impact despite being in place countrywide but based on the socio-economic realities in the country – families cannot go for more than a few days without working in order to keep themselves afloat," Emergency Response Officer with IOM Afghanistan Nicholas Bishop said.
 "With such high numbers crossing frontiers, we are also providing coordination support at Points of Entry to the Ministry of Public Health in partnership with WHO and UNHCR." 
Each year, IOM Afghanistan provided humanitarian assistance to tens of thousands of undocumented Afghans returning from Iran. 
Over 30,000 people have been assisted so far in 2020 through its network of border transit centers. IOM has appealed for an additional USD five million in financial support from donor partners to scale up lifesaving COVID-19 response actions in Afghanistan.