Europe
Representative of Grand Ayatollah Shirazi meets the governors of the cities of Skenderaj and Eliz Han in Kosovo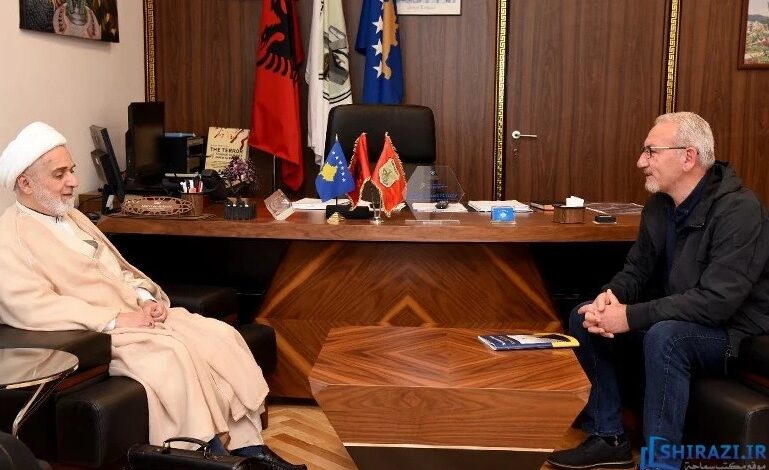 During his stay in the Republic of Kosovo, the representative of the Supreme Religious Authority, Grand Ayatollah Sayyed Sadiq al-Husseini al-Shirazi, in Canada, Sheikh Salih Sibaway, met with two other government officials.
Sheikh Sibaway visited and met with Mr. Fadel Nura, the governor of Skenderaj Province, and visited the Eliz Han Provincial Council, where he was received by the governor of the city, Mr. Muhammad Blazahi.
During the two visits, they talked about the efforts exerted to combat terrorism, extremism and hatred, and it was agreed between the two parties on continuous cooperation and communication, and more than ever before, in order to spread the culture of coexistence, peace and love.
It is noteworthy that the visit of representative of the Supreme Religious Authority to the Republic of Kosovo comes at the kind invitation of His Excellency the Kosovar Ambassador to Canada to visit the aforementioned country and to meet with scientific and political figures for joint cooperation and exchange of views on all common issues.