Europe
Austrian publishing house displays smallest copies of the Holy Quran at a price of 35,000 Euros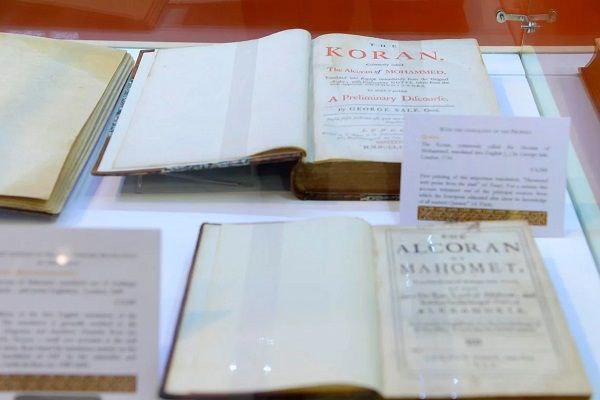 An Austrian publishing house showcased to the visitors of the 40th Sharjah International Book Fair, ancient and rare historical documents and manuscripts, some of which are translated into Arabic.
Yousef Al-Tamimi, director of the house's office in Sharjah, said in a statement that the house, which was founded in 1883, owns 40,000 books, rare manuscripts, art paintings, and pictures through six branches around the world, including the Sharjah branch, which is hosted by Sharjah Publishing City.
He explained that most of the house's holdings are obtained from international auctions that it is keen to join in order to acquire manuscripts from European and Arab eras on medicine, astronomy, medicines and many others.
The house displayed one of the smallest copies of the Quran written in special calligraphy in the form of a tree leaf, dating back to the 18th century AD, and its price is estimated at 35,000 Euros.