Europe
Mosque in southern France vandalized amid rising Islamophobia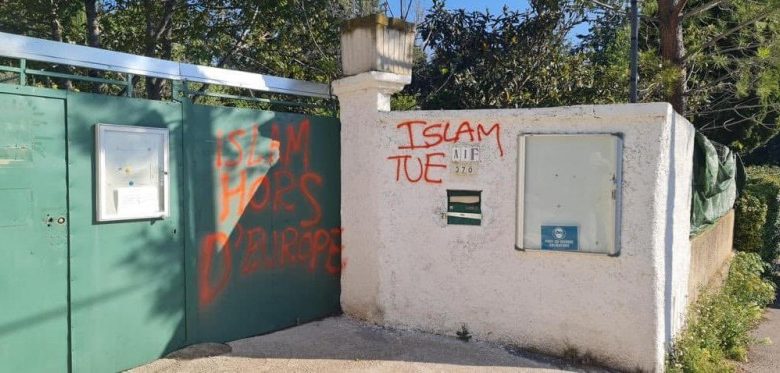 A mosque in the southern city of Aix-en-Provence was vandalized on Monday, in the midst of the increasing acts of Islamophobia in France.
French news outlet BFM TV reported that attackers left anti-islam tags such as "Islam kills" and "Islam out of Europe" on the walls of the mosque.
The Islamophobia act took place a day after the second round of the presidential elections in France.
The tags, which were painted during the holy month of Ramadan, were later erased by the municipal services, according to La Provence.
"I strongly condemn these messages of hatred and I sincerely hope that the attackers can be identified and brought to justice," said Anne-Laurence Petel from the political party 'La Republique En Marche!'
Petel added that such acts are against France's "laws and values," saying, "fraternity and freedom of worship are pillars of our Republic."