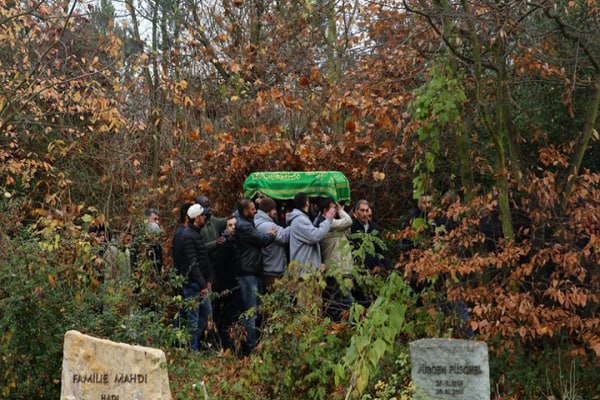 The lack of graves for Muslims in Berlin has been an issue for decades, as more space is needed to accommodate more graves.
The umbrella associations established by Muslims operating in Germany's capital demanded that the Berlin state government must find an urgent solution to the problem about cemeteries where Muslims are buried with Islamic methods.
Recently, the capacity of Gatow Cemetery, which is located in the westernmost borough of Berlin, has started to fill up.
Murat Gul, the president of the Islamic Federation of Berlin, told Anadolu that he received a letter from authorities saying that there will be no empty places in the cemetery and no burial will be allowed as of the end of March.
He also pointed out that a similar situation was experienced in 2018, and in 2021, bodies of 20 Muslims were kept waiting in Berlin during the New Year's holiday as there was no vacancy in the Gatow Cemetery.
According to Gul, more than 300,000 Muslims live in Berlin, and their numbers will be rising in the coming years.