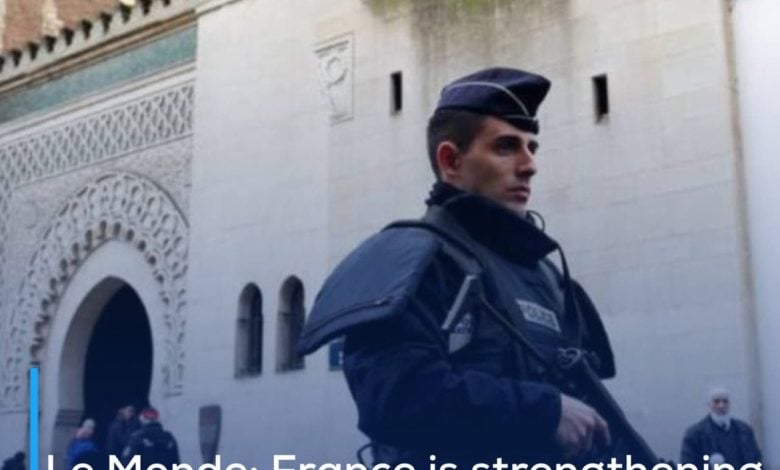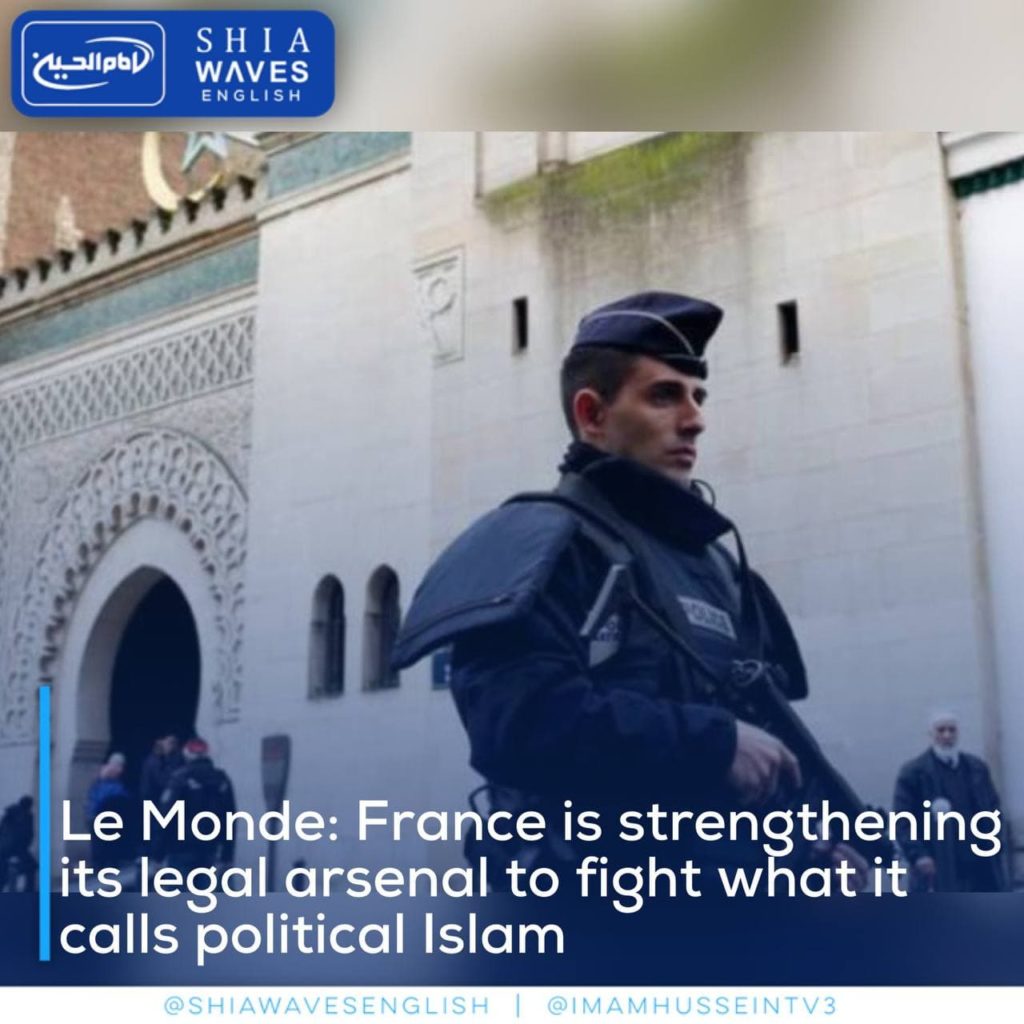 ---
The French Le Monde newspaper revealed that the French authorities have adopted, since the beginning of this year, a package of political and religious measures prepared throughout the past year, to become new laws governing religious life in the country.
The French newspaper said that during the past five years of the administration of President Emmanuel Macron, and despite the vague definition of so-called "political Islam" and the law of "Islamic separatism", the executive authority has made a remarkable effort to generalize the methods and tools of monitoring and sanctions against everything that is "political Islam".
It added that the war against political Islam will be one of the main objectives of the upcoming French government policies.
In April 2019, Macron warned that "political Islam" is a threat to the French Republic and seeks to isolate from it, and said that he asked his government not to show mercy with Islamist movements, and to prevent them from obtaining any funding from abroad.
The newspaper pointed out that the adoption by the French National Assembly (Parliament) of the August 24, 2021 law related to "respect for the principles of the republic" resulted in the closure of dozens of Islamic places of worship, as well as the establishment of ministerial cells to combat political Islam.