Asia
Malaysian Islamic NGO works to strengthen religious harmony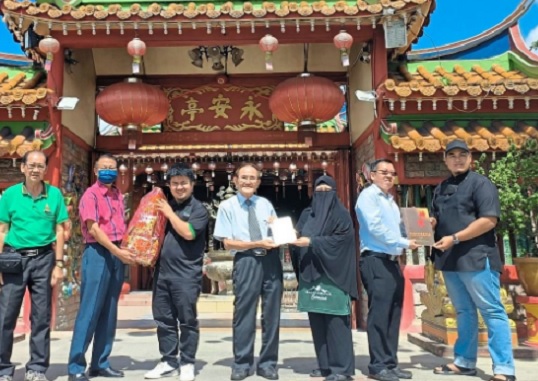 The Hidayah Center Foundation, an Islamic non-governmental organization (NGO) in Sibu, Malaysia's Sarawak, is conducting visits to churches and temples to strengthen religious and racial harmony.
Hidayah Centre Foundation adviser Nasyitah Abdullah said the NGO, which was set up in 2005 primarily to help new converts, was keen to gain better understanding of other religions.
"There are different races and religions in Sibu. We are visiting places of worship of other religions as it is one of our annual activities," she said after visiting Sibu Tua Pek Kong Temple.
"This is the first time we are doing this. From these visits, we hope to gain a better understanding about the teachings of other religions, as well as share viewpoints."