Asia
Persecution of Uyghur Muslims continues, US calls for discussion on human rights in China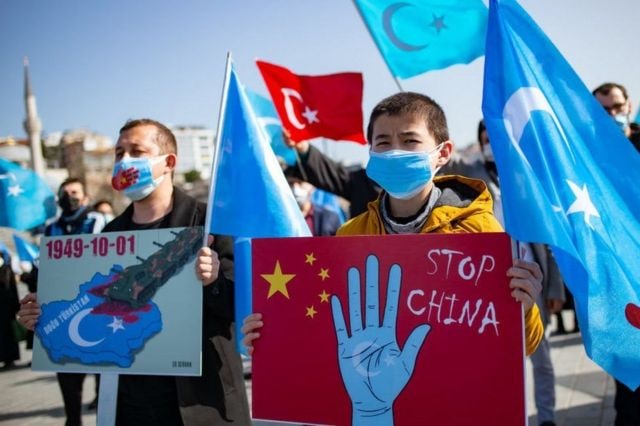 The United States has called for a debate at the United Nations Human Rights Council on the situation in China's Xinjiang region and violations against Uyghur Muslims, as it accuses Beijing of committing crimes against humanity.
The US Mission to the United Nations in Geneva submitted a draft resolution in this regard to the Council.
The text requests that the debate be held during the 52nd session of the Council scheduled during the first quarter of 2023.
The draft resolution was submitted with the support of Britain, Canada, Sweden, Denmark, Finland, Iceland and Norway, and will be put to a vote on the 47 member states of the Council on October 6 or 7.
The summary text notes the assessment published on August 31 by the United Nations High Commissioner for Human Rights on China's Xinjiang Autonomous Region.
Xinjiang witnessed bloody attacks that the government blamed on Uyghur elements and extremists. In the report, the High Commissioner does not speak of genocide, but refers to "crimes against humanity and credible evidence of torture and sexual violence", and calls on the international community to act.
In recent weeks, China exerted great pressure behind the scenes in Geneva to confront any move against it, while Western countries and their allies were subjected to intense pressure from non-governmental organizations to submit a draft resolution to the Council condemning the violations and ordering an investigation.